Book your wedding date at Craig y Nos Castle Wedding Venue
Viewing & Dining
Book your Wedding Date here
You can secure your wedding date here.
Please follow these steps before reserving a date for your wedding.
1. Check which Wedding Package you wish to book.
Visit our Wedding Package Selector Page here and then follow the links to your chosen wedding package. Study the Wedding Package page and its terms and conditions carefully. If you have any questions, please either email us or chat to us on our website's chat service.
2. Confirm the cost of your Wedding Package.
3. Check your Date is Available.
Decide on your wedding date and check our Wedding Availability for the right year.
Check
2023 Wedding Dates here
and move from this page to the year of your wedding.
4. View the Venue.
While we do have some Couples reserve a date without a viewing, a viewing is recommended. It is assumed that you will have viewed the venue by now, but if you haven't please
book a viewing here.
If you are not able to view quickly, or are abroad etc, you may wish to reserve a date now ahead of a viewing in case the date 'goes' to someone else. While you can reserve a date before viewing, we recommend you book a viewing within 7 days of reserving a date.
5. 'Reserve a Wedding Date' below.
Complete the form and pay £250 Wedding Date Reservation Deposit.
This deposit will be cashed and held for 7-14 days during which time we will send you a Wedding Contract and Wedding Checklist for the wedding package of your choice.
Please read the contract and terms carefully and sign and return both the Contract and Checklist. Both of you must sign the Wedding Contract and Wedding Checklist.
Please be sure to read and understand the cancellation terms and the minimum day guest and any overnight guest requirements.
If you have any questions please email us at info@craigynoscastle.com, or
email our wedding planners here
. Or use our website's chat service.
6. Cancel or Confirm Within 7 - 14 Days
A: Should you not wish to go ahead with your booking, you may cancel and ask for a refund of your £250. Please do this within 7-14 days so we can release the date for resale.
B: To confirm your date, both of you will complete and sign the wedding contract form and checklist.
Please post the Wedding Contract and Checklist to SelClene Ltd, Craig y Nos Castle, Brecon Road, Penycae, Swansea Valley, Powys SA9 1GL.
Reserve a Wedding Date Form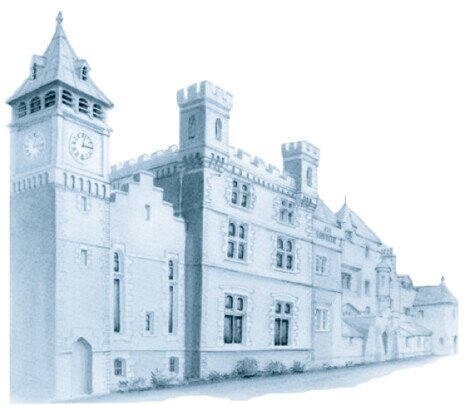 Enjoy a Homely Welcome and Friendly Service at Craig y Nos Castle