AB18-20 rooms due to be refurbished - heavily discounted
Wedding Planning > Our Bedrooms > Family Apartments
Older non-refurbished rooms


B&B £75 only for 2 in AB18
£70/ night B&B in AB19 & 20


If you are attending as a guest of a wedding, AB18-20 are used as overflow rooms once the wedding couple have met their quota of en-suite rooms. Most of our wedding packages require the Bride to fill a set number of en-suites. If you are a bride reviewing our rooms, and have found this page, please refer to
Ensure 50 guests can fit into the en-suites
to view
the rooms chart
showing the en-suites suitable for wedding guests at the standard B&B tariff.
AB18-20 along with Nurses Block rooms are hostel standard and do not form part of the castle's en-suites and are not part of our 3 star tourism grading. Singles may be booked into these rooms as an alternative to using the double en-suites for singles.
These 3 hostel standard rooms offer overflow B&B for wedding guests and anyone else wanting a budget stay. They can be used by families who want a 'budget break' in the Brecon Beacons.
Guests wanting to stay the night before their wedding may also use these rooms if the en-suites are all in use by the wedding before yours. On wedding days, only use these rooms once the standard en-suites are full.

AB18-20 are Budget B&B, the cheapest of cheap B&B you are likely to ever find in a castle!
AB18 has a bathroom in the corridor immediately outside AB18. Its bathroom can be shared with AB19 and AB20 to make the three rooms into a budget family room combination for 4 - 6 persons (8 with sofa-bed in AB20).
AB18 can also be let out as an en-suite by closing the door between its bathroom and the corridor to AB19 and AB20.
Tariff - General B&B guests:
AB18 B&B rate is reduced from standard weekend tariff of £150.00 / room for an en-suite, to £75 B&B (weekends and weekdays).
AB 19 & 20 are £35/B&B per adult based on two sharing (£70/ room) or as a once off very low rate, just £15/B&B per child below age 12 based on two sharing (normal rate for children in en-suites is £35/child).
Kindly note:

Condition of AB18-20 is 'old'. Floor slopes and furniture is old fashioned and basic
.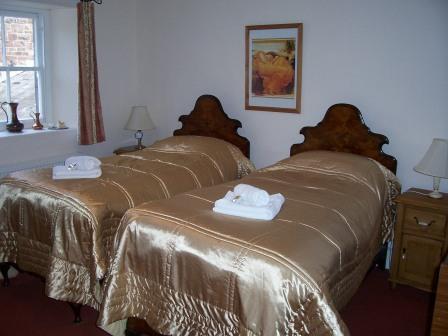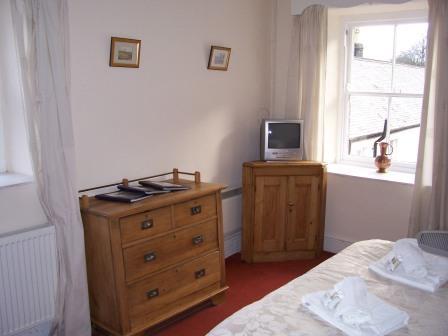 A
B19 & 20 are sometimes used by staff working back-to-back shifts.
AB18 can become a self-contained en-suite by closing the dividing door into corridor, making the bathroom exclusive to AB18 - @ £75 B&B for two, for one night.
Bathroom has plastic window sills and is not up to usual castle standard but is serviceable and has a bath and separate shower unit. Floor is 'pretty in pink' lino.

Wifi upgraded in late 2018: Weak unless near window.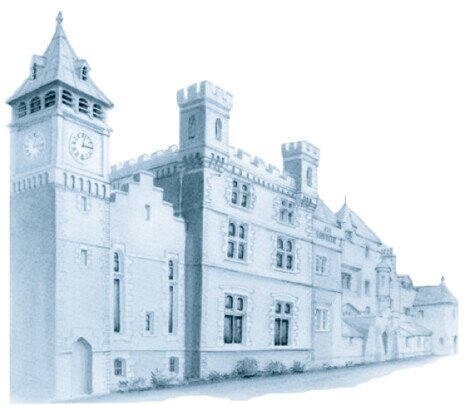 Enjoy a Homely Welcome and Friendly Service at Craig y Nos Castle