Pianist at Craig y Nos Castle Weddings
Wedding Planning > Our Suppliers > Entertainment in Day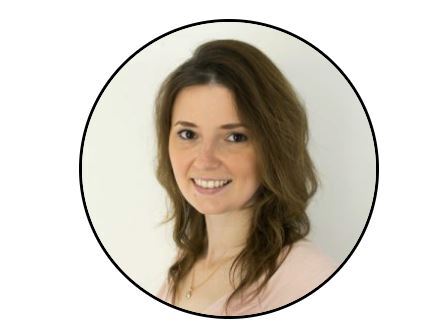 Website: https://www.southwalespianist.co.uk
Address: Cwmbach, Aberdare
Email: info@southwalespianist.co.uk
Hannah is offering an exclusive 10% discount on her gold and platinum packages to couples getting married at Craig Y Nos from 2020
Hannah Mitchell DipABRSM BAHons PGDipMUS is a professional pianist based in South Wales who is classically trained and is a graduate of the Royal Welsh College of Music and Drama.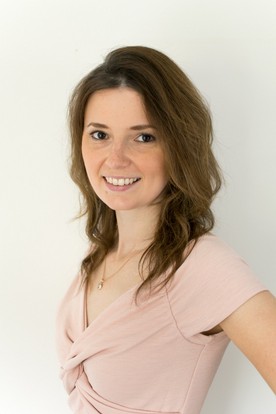 Hannah has been providing music at weddings for nearly 10 years and knows exactly what it takes to make sure your wedding music is perfect.
Whether you need a pianist to play a special piece of music for your bridal entry or provide background music during your drinks reception and wedding breakfast, Hannah's playing will create the romantic atmosphere that makes your day one to remember.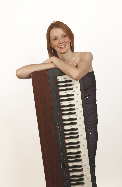 Hannah is able to advise you on what music to choose for important moments such as the bridal entry, and will also accommodate any requests you may have, whether it is a classical favourite or a song that has special meaning.
If your chosen venue does not have a piano, Hannah is able to bring her own digital piano along with her. Why not contact Hannah, with no obligation, and find out how she can make your day that extra bit special.
Hannah has a wide and varied repertoire, made up of both classical and popular pieces, and is always updating her music with current chart toppers. She can advise you on what music to choose for important moments during the ceremony, and will also accommodate any requests you may have, whether it is a classical favourite or a song that has special meaning.
'Hannah played piano at our wedding last month and we had so many lovely comments from the guests about how beautiful the music was. Hannah is a true professional in every sense of the word! Thank you so much!
'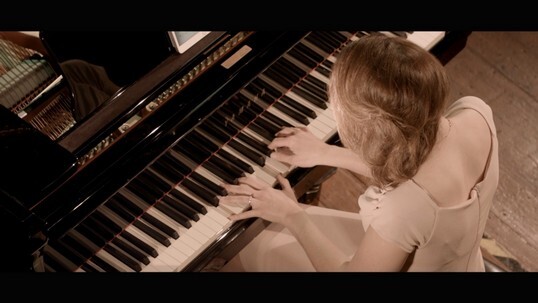 Hannah offers three packages which cover music for the ceremony, drinks reception and wedding breakfast. You can find out more about what these include on her website, as well as listen to audio samples and view her extensive repertoire list.
Hannah has a digital piano she can bring with her and will create a set list based around music that you and your guests will enjoy, including any special requests you may have.
For couples who choose Craig Y Nos as their wedding venue, Hannah is offering an exclusive 10% discount on gold and platinum packages for weddings taking place from 2020. Simply contact Hannah to find out more!
If you have any queries or would like to make a booking please contact Hannah:
Or send an email to:
info@southwalespianist.co.uk


Dan Phelps


Contact: Dan Phelps

Email: dan@phelpsmusic.com
Telephone: 07974 635 502
Address: Tonteg, Pontypridd
Website: www.phelpsmusic.com/weddings

Classical, smooth jazz, pop and original piano music available for any part of your wedding.
There are many ways to incorporate piano music into your special day. Based near Pontypridd, South Wales, we offer a bespoke service and a wide variety of piano music for any part of your wedding.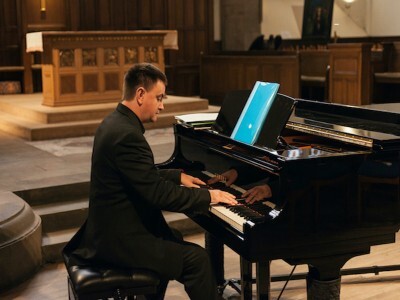 Music performed can be from our own repertoire or can be specific pieces of music which are special to you.
Make your day even more personal by commissioning your own piece of music, which will be composed specifically for you. We can also provide recordings of any of the music you have chosen for us to play (additional charges apply) so that you have a musical keepsake of your special day. Listen to "All of Me" being performed by Dan here.
CEREMONY MUSIC
We can provide music whilst your guests arrive, for the processional and recessional and during the signing of the register.
DRINKS RECEPTION/PHOTOGRAPHS
We can provide the ideal background music for your guests as they enjoy their celebratory drink and whilst your pictures are being taken.
WEDDING BREAKFAST
We can provide the ideal background music for you and your guests as you enjoy your wedding breakfast.
Testimonials and audio samples are available from our website above.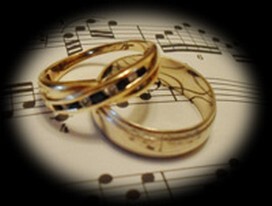 "I had the absolute pleasure of walking down the aisle to the sound of Dan playing our chosen song at our church wedding and the memories continue to give me goosebumps. We met with Dan a few months before our wedding and we knew straight away that we wanted him to play in the church. A gifted pianist, he was open to playing anything and offered us many ideas. We would definitely recommend Dan, he completely took the stress away from us, all I had to do was walk down the aisle and enjoy our service. He added that extra special touch. Throughout the planning stage to opening our much appreciated wedding card and CD the day after, Dan went above and beyond and we knew he would work with us to achieve what we wished. Thank you Dan for being part of a cherished memory and the most special and outstanding moment of our lives!"
Karen and Rhys


Dan Phelps is a composer, pianist and music tutor and has a Post Graduate Diploma in Composition from the Royal Welsh College of Music and Drama as well as a BA (Hons) Degree in Music from Bath Spa University College.
Dan has extensive experience as a solo pianist and keyboard player. As well as his own solo piano recitals he provides music for care homes, weddings, corporate events and functions.
Performance highlights include, as a solo pianist, performing at St David's Hall as part of the Welsh proms and at St Donat's Arts centre.

Eugene Portman Pianist


Contact: Eugene Portman


Telephone: 01342 835 394
Email: mail@eugeneportman.com
Website: www.eugeneportman.com

Prices are from £250 as a solo pianist depending on distance from venue. Though the site refers to London and home counties, Eugene Portman says he will travel all over the UK.

Eugene writes: "The piano has always been my passion. I started playing when I was seven. All I ever wanted was to become a professional pianist." He first went down the classical route and moved on to focus on Jazz. "I specialise in mellow Jazz piano."

A jazz pianist can provide classical music for the wedding ceermony and Jazz for the reception. "At one time I used to consider it a novely if I had to play the piano for a wedding. Now they're seldom seems to be a week when I don't have at least a couple of weddings to play for. One thing that has become more and more popular is the civil wedding ceremony and I think this is the reason I am being booked for more weddings each year."

The advantage of hiring a Jazz Pianist for your wedding is that they can provide the music for the wedding ceremony, welcome drinks, and music during the wedding banquet. The Pianist will play during the ceremony at four places - the gathering of the congregation, the procession, the signing of the register, and the recession.

Once the ceremony is over, everyone starts chatting to each other and there is a lot of noise as people catch up with relatives. The Pianist will now provide background music but not too obtrusively so as not to interrupt the conversation of your guests.

During the wedding banquet I can play mellow dinner jazz if your guests are quiet or more lively material if the guests are making a lot of noise. As a Jazz painist one of the most important things for me to assess is whether the music is interfering with the conversations of your wedding guests - if it is then I must be doing something wrong. I usually finish playing once the speeeches start, unless you feel there may be gaps after the speeches which also could benefit from some backgroung music.

If your venue has separate quiet rooms away from the main evening entertainment, you can also opt to have your Pianist play in the evenings, quietly, in one of the lounges where your guests may wish to gather away from the noise of the disco. At Craig y Nos guests often move through to the lounges to converse in more relaxed surroundings. The castle's two main lounges are a little distance away from the dancing and music in the main function room - see the Nicolini Lounge. Most guests have not seen each other for a long time so are eager to catch up with each others' news. This means the lounges are rarely empty and your pianist would still be playing to a full room.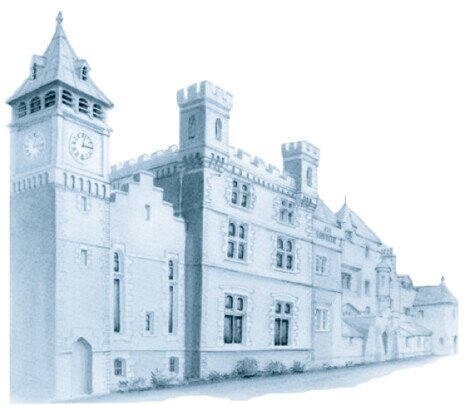 Enjoy a Homely Welcome and Friendly Service at Craig y Nos Castle