Encouraging guests to stay overnight
Plan The Day > Our Bedrooms
This is our advice on Encouraging Guests to Stay at the Castle, explaining how you can dissuade them from booking into cheaper local B&B. For more Room Reserving Guidance, see our Castle Accommodation Guide Index or scroll to bottom of page.
_________________________
Encouraging Guests to Stay
The first 50 guests (under Special Wedding Package) regardless of age are £75 PPPN (per person per night) B&B based on two sharing a double en-suite.
You need 50 overall guests in the castle under the 'Special Wedding Package', or above 20 overall guests in the castle under the smaller 'Last Minute Wedding Package', or above 25 guests overall in the castle under the 'Midweek Wedding Package' (adjust your own 'overall guests in castle' minimum quota depending on your specific wedding package). Extra guests who are in turn also extras above the first 2 per bedroom, sharing either a triple or a 'family' room, are charged £35 PPPN B&B, regardless of age (babies in cots are free).
This means the family rooms represent good value for adults sharing, if they divide the cost equally between a group of adults sharing a larger family room. NB: children are charged at the same rate as adult extras, unless in cots.
The second night (in your guests' case, this is the night before the wedding) is reduced to half the weekend or weekday tariff, meaning for a weekday (Sunday to Thursday night) they are paying only £35 PPPN based on two sharing an en-suite.
The minimum tariff for extras, 2nd nighters, and Nurses Rooms non en-suites (assuming 2 guests per room), is the same - £35 PPPN B&B.
Some would say our one night Tariff for B&B guests is set quite high, and some rooms are much larger than others, meaning others are smaller and offer less value. The current B&B Tariff has become necessary because the castle has relatively few en-suites, compared to a large chain hotel which can handle much higher volumes at lower costs per room, and we have high maintenance and running costs. A lot of things need maintaining and preserving at the castle because unlike a purpose built square box chain hotel, the Castle is a complicated old building in a state of constant refurbishment, with gothic features and quirks that combine to make it both a loveable building and an impractical one.
A big issue of course is that we have set our wedding packages at as low a rate as possible, to encourage Brides to book at the castle, and to provide Wedding Couples with extraordinarily good value, but this means we are subsidising your wedding (reducing or removing venue hire) through the use of the bedrooms at a relatively high tariff for wedding guests, most of whom stay only one night and who will never need to return for a holiday break.
To encourage mid-week guests, and holiday breaks, while maintaining the current tariff for the first night of any stay, we devised a formula of 50% off on the second and each subsequent night of their stay. This has encouraged excellent midweek bookings of 2 - 4 days. See our Summer Midweek Breaks deals and (scroll half way down the next link) our Winter Midweek Breaks deals.
Brides may not appreciate how these mid-week deals also represent excellent value for their own guests, making a two night stay almost the same price as staying down the local pub!
Nevertheless, there will be a temptation for some of your guests to Google the nearest B&B options, and then not support you in staying at the castle. This is something you do not want at all, as under your wedding package, you are paying for any unused rooms, as a top-up payment, if you fall below the minimum B&B usage requirement under your wedding package.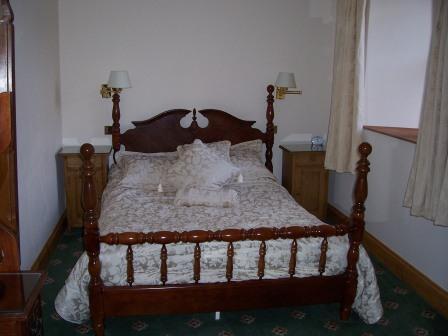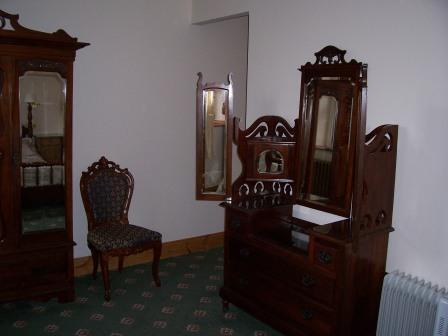 Three key Ways to Encourage
your guests to stay overnight
(and maybe the night before too)
There are three key ways to encourage guests to stay:
1.
Reduce the tariff
for their one-night stay, by having the Bride and Groom subsidise the Room Rate (see subsidising room below).
2.
Encourage guests to stay two nights
, as they get the night before the wedding at half the mid-week tariff (or half the weekend tariff at a weekend) on our
Mid-Week Breaks deal
. In most cases at weekends there is no possibility to do this as there are always weddings on Saturdays and there are mostly weddings on Fridays, though any Fridays not booked are available for a Saturday wedding to have guests stay the night before. Some Saturday Weddings can still accommodate guests in the en-suites the night before, as a few of our Fridays sell under the Last Minute Wedding Package - where accommodation usage by the wedding may be lower.
Where a Bride and Groom can really maximise on the savings made the night before their wedding is when their own wedding falls on a Friday, as then the Thursday can be offered to guests at half price. This is often very attractive as it allows a group of guests to arrive the night before the wedding and have a get-together in the bar and an evening meal maybe at one party table, or separately. You may want to arrange a pre-wedding get-together for close friends and family the night before your wedding.
More usefully, staying the night before (as opposed to staying locally which they might otherwise arrange) saves any guests living far away having an early start and a long tiring drive on the day of the wedding. You can make a mini-weekend break of the wedding event over a Thursday and Friday.

It makes more sense for Friday weddings to encourage guests to stay on the Thursday as there will tend to be good availability. It also makes sense for weddings who have many guests living further away to opt for a Friday wedding, so guests can get here the night before and save a journey on the wedding day. A two-night break with one night at half price offers far better perceived value than one night at full weekend tariff.
3. Use the suggested Invitation Letter to Wedding Guests which advises guests of the difficulties and costs of securing taxis, the benefits of supporting the bride and groom to get accommodation usage up for the discount on wedding venue hire, and the risk of being caught by the police who sit outside the castle on occasion to catch drink drivers heading back down the valley to their B&B in local pubs. Yes, local pubs are cheaper, but not when you factor in the cost of a couple of taxi journeys, the risk of police intercepting drink drivers, and the general inconvenience of not being on site where the wedding is taking place.
Add in having to leave the party maybe a bit too early (or too late) than the guest might personally prefer, on such a special occasion, maybe when they are in deep conversation with friends and relatives, just to fit in with taxi bookings (assuming they can even BOOK a taxi at a weekend in our quite remote location in the Brecon Beacons), and the option of staying locally, even a couple of miles down the road, begins to look very unattractive indeed.
There is no pavement on the road down to Penycae and a couple of miles walk on a dark night on a winding country lane with no street lights and no pavement (especially if they forget to bring torches) is most unwise. Then there's the inconvenience of forgetting something in your room 2 miles down the road, and having to cadge a lift to go back for it. No, you should be able to persuade your guests that staying elsewhere is not an attractive option.
Let's now look more closely at the option of subsiding the guests B&B, which some Brides have done though it is not overly common.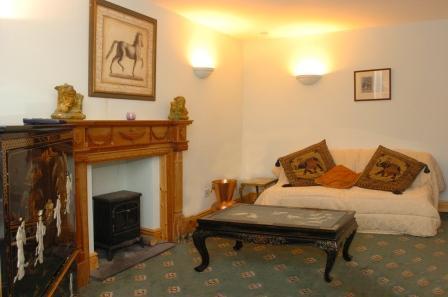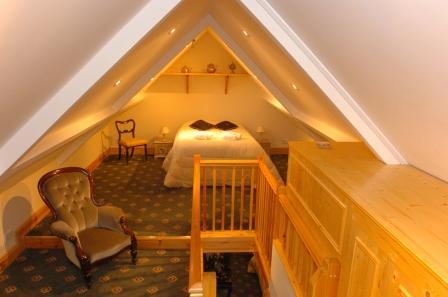 _________________________
Option for Bride and Groom
__________________________
1) Either B&B guests pay £75 B&B each, or if preferred, a Bride and Groom may SUBSIDISE some or all of their guests so they are on a lower tariff.
Example: Bride and Groom may choose to subsidise guests - say - £20 a head. Reduces guests' tariff to £55 PPPN, B&B. Bride pays a top up on their account of £1,000. Given savings under Wedding Package over regular tariff are > £3,000, Brides may consider a small subsidy to guests to encourage everyone to book B&B. Also discourages guests booking cheaper accommodation elsewhere.
2) If a subsidy is in place, this is to be noted on our internal Room Monitor and in the 'observation field' of the client's file on database.
3) If rooms are not fully used, the Bride will make a top-up payment of the difference.
4) Any top-up shall be counted as 'venue hire' in the accounts and be entered into the Events Spreadsheet.
5) There is absolutely no point guests paying for accommodation elsewhere, if the Bride then has to pay for empty rooms not used at the castle by those same guests. So, it is very much in the interests of the wedding couple to encourage FULL use of the accommodation as this is central to the Special Wedding Package and indeed to all of our Wedding Packages.
6) Couples may wish to note that the local police park up between the Castle and Penycae, to pick up drink drivers travelling south on the A4067, so it is better to encourage guests to stay on site.
7) Taxis are £35 - £50 each way to Swansea, as a premium is charged for coming so far away from town with no return fare likely in the other direction. Even staying two miles down the road can cost £12-£14 each way, due to the taxi firms charging a premium for coming up the valley this far with no fare going back down the valley. A few trips each way wipes out any savings by staying elsewhere and using taxis.
See our sample B&B invitation letter that you can send your Wedding Guests to encourage them to use the Accommodation on offer at Craig y Nos Castle.