Favours & Table Decorations
Wedding Planning > Our Suppliers > Decorating the venue
__________________________
Simply Elegant Weddings & Events​
_________________________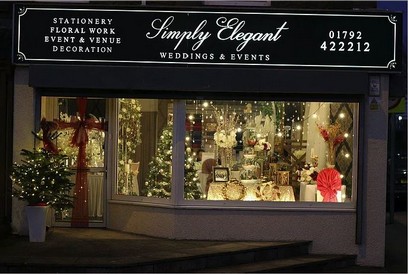 816 Carmarthen Road, Gendros, Swansea SA5 8HS
https://www.simplyelegantweddingsandevents.co.uk/
Tel: 01792 422212
We are a family run business, based in Swansea with three generations working together to offer the best service from stationery, floral work and venue decoration all under one roof.
Recently awarded "Wedding Specialist Supplier of the Year" for 2018.
We welcome visitors to our showroom or call us to discuss any aspect of what we can offer you. We love to help Couples plan their perfect day.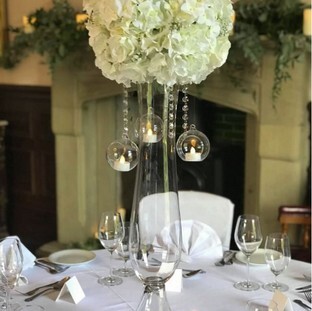 Save the dates, invitations, place cards, table seating plan, post box, fresh and artificial bridal flowers and arrangements, table centrepiece, table coverings, chair covers, sashes, hoods, ceiling decor, aisle runners, blossom trees, rches, lanterns, cake stands, backdrops and so much more... What we don't provide we can recommend those who do!
In 2013 Simply Elegant Stationery was formed with it quickly developed after a shop was opened to allow Couples to see our work "in person" rather than via images.
We are a family team of "volunteers" with husband Russ, two daughters, mum and dad, and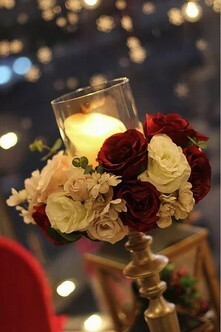 an "adopted sister and auntie" who together have enabled the business to grow to what it is today.​
Working alongside family and in such a wonderful industry, where all couples and families walking through the door are happy and excited in preparing for their special day really is a dream job.
In 2014, and from the connection with weddings, Liz's daughter Jess gained experience of working in wedding venues and creating floral work, in turn she found her love of flowers and from this the business grew with Jess joining in 2016 at the young age of 19 years old.
In addition to stationery and floral work we are requested to design and create venue decoration.
As a family business we offer a complete package for each couple from invitations through to wedding day stationery that compliment the bridal flowers, floral work and venue decoration.
​

Welsh Chocolate (formerly Chocodragon Wedding Favours)
Contact: Joanne
Email: hello@welshchocolate.co.uk
Telephone: 01554 773310 & 07783 726665
Website: https://www.welshchocolate.co.uk
Luxury Handmade Chocolates from Wales

Welsh Chocolate / ChocoDragon believes you can't beat the taste of handmade chocolate. ChocoDragon is Wales premiere place for luxury handmade chocolates. All our handmade chocolates contain only the finest of ingredients. Because they are handmade fresh to order, they do not contain the things that have to be added when chocolates are mass produced and kept for a long time. We can guarantee that your handmade chocolate has been produced JUST FOR YOU!

We have delicious chocolate bars, animal shaped chocolate, hearts, chocolate lollipops, chocolate shoes, chocolate love spoons, chocolate rugby balls and that's just to mention a few. There are even chocolate boxes filled with chocolate so you can eat the entire gift!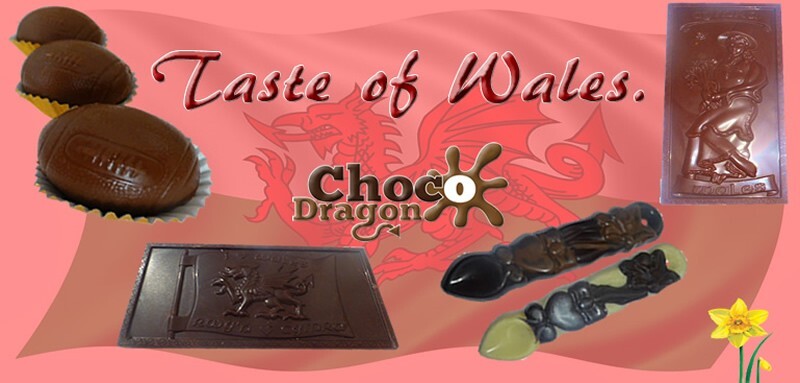 We have a wide selection of favours from our range of chocolates, to gift boxes you can eat and ribbons ideal for weddings and parties. We can supply you with gifts and luxury chocolates for all occasions from Anniversaries, Birthdays, Wedding Favours, Halloween, Easter, Christmas, Mother's Day and Father's Day.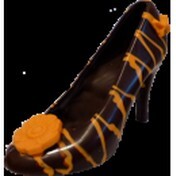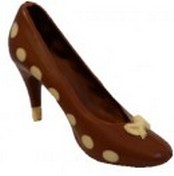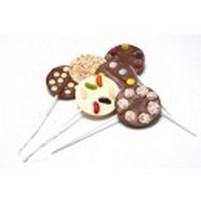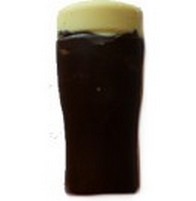 Luxury & Quality Handmade Chocolates
It is not difficult to tell fine handmade chocolates from mass produced ones; it's all in the taste. We at ChocoDragon are very passionate and enjoy chocolate and believe that chocolate should be eaten for enjoyment and therefore should taste and smell as good as it looks.

In order to get the best tasting chocolate, chocolate needs to be made with the finest ingredients and needs to be real chocolate, not artificial chocolate that many of the cheaper brands of chocolate use. Therefore, we at ChocoDragon strive to offer a large range of luxury chocolate gifts for parties, weddings, and personalised chocolate, so you can really treat yourself









We aim to make chocolate that is luxurious and tastes wonderful. We use the finest Belgium chocolate to make our wonderful creations, giving you luxury at reasonable prices. All our handmade products are made from sustainably grown cocoa beans.


Handmade Wedding Favours

Choco Dragon is a family-run business and online shop that specialises in luxury chocolate wedding favours. All our wedding favours are made using a special blend of Belgian chocolate.

Our unique handmade designs come in both traditional and contemporary styles, to truly complement the theme of your Wedding. Choco Dragon favours look stunning on the tables, make beautiful and unique mementos for your guests and are the perfect finishing touch to your 'Special Day'.

We pride ourselves on providing a bespoke service to all our customers, and we will always try and make what you wish to order - and if we are unable to make it we will always try and find an alternative. If you have a specific colour or design in mind please e-mail we with your requirements and we'll custom-make your perfect favours.


Sparkles Hire Wedding Table and Venue Decoration


Website: www.sparkleshire.com


Contact: Roy Star
Telephone: 07926 530 868 (Always open)
Email: sparkleshire@mail.com
Address: 7 Cross Street, Abertillery, NP13 1AJ

2014 sample hire prices (per item):
Hire products: Light Curtain (3) £195.00, New Talking Post Box/Wishing Tree (1) £145.00, Table Roses Trees (10) £12.50, Sweet Cart (1) £245.00, DIY Sweet Cart (1) £75.00, 4ft Rose Trees (2) £25.00, (4) £45.00, (8) £75.00, White Chair covers with sash (300) £2.50, Satin Self Tie White Chair Covers (300) £1.50, Top Table Skirt (1/up to 12 places/white) £45.00, Roman Pillars (set of 4) £25.00, Red Carpet (1) £35.00, Cream Carpet (1), £45.00, Red Carpet 6 x Brass Stanchions (4) Ropes £95.00, Brass Stanchions with matching rope £10.00, Wedding Arch Set, (Carpet, Pillars, arch) £95.00, Bailys Drink Fountain £295.00, Maitini Glasses £35.00, Silver Candelabra £35.00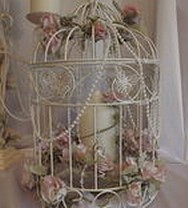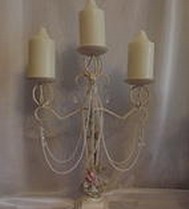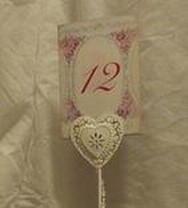 Vintage Range: Vintage Sweet Cart (1) £245.00, Table Stand (1) inc printed cards £55.00, Table Bird Cages (6) £12.50, Table Candelabras (6) £12.50, Top Table Candelabras (2) £12.50, Table Bottle Numbers (15) £12.50, Table Number Stands (15) £4.50, Bird Cage Post Box (1) £25.00, Wedding Arch Set (1) arch, Pillars (2) £125.00, Vintage Pillars (2) £25.00, Vintage Column Cake Stand (1) £35.00.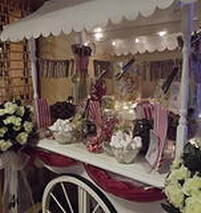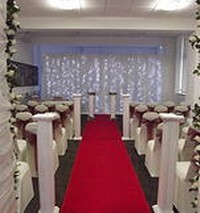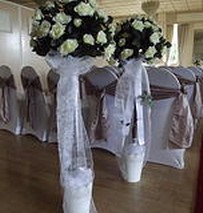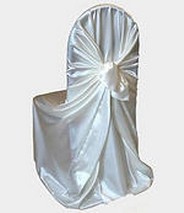 Wedding chair covers are now seen as a must buy, with most brides wanting to create that extra special look at their venue. Chair covers are an ideal way to transform a room, hiding unsightly venue chairs with style and elegance. It also gives you the opportunity to incorporate your colour scheme with our luxury organza sashes, available in a range of colours.

Our wedding chair covers are made of soft white, Ivory or black spandex material, which will stretch to fit almost any chair perfectly. Supplied with organza sash to match your colour scheme, we deliver, set-up and collect our wedding chair covers, which are guaranteed to be freshly laundered and pressed without fail on every occasion. £2.50 each.


A Wedding Less Ordinary - Wedding Favours


Website: www.aweddinglessordinary.co.uk
Address: A Wedding Less Ordinary, Unit 3, Colpy Way, Oldmeldrum Business Centre, Oldmeldrum, Aberdeenshire, AB51 0NT
Telephone: 0843 289 2475 (Mon-Fri)

Wedding Favours - Unique Wedding Favours - Wedding Party Favours - Delivering trend-setting wedding favours worldwide since 2004.
A leading range of unique and exquisite Wedding favours and gifts in the UK shipped worldwide. From personalised favours to placecard holders. Be unique, be inspired, be out of the ordinary.

Why Give Wedding Favours? Wedding Favours are the perfect way to say thank you to your guests for sharing such a special day. By giving these small tokens of appreciation, your guest will treasure and remember your wedding day throughout the years. Although some people are just becoming aware of the concept of Wedding Favours, the gesture of giving away favours at weddings has been practiced for centuries by various cultures around the world. It is said that since the 16th century brides and grooms have presented wedding favours to their wedding guests.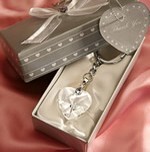 The design of wedding favours has evolved over the centuries helping Bride and Grooms to really add a personal touch to their wedding. At A Wedding Less OrdinaryTM we offer you an extensive range of unique, trendsetting wedding favours that will create lasting memories for both you and your guests. From practical wedding favours such as our top selling Heart Bottle Stopper, to Personalised Favour Tags to add those personal finishing touches.

Many brides and grooms, search for unique wedding favours that will make a statement and from which the guests will remember their wedding with fond memories. At A Wedding Less Ordinary we are committed to offering you unique, trendsetting and personal wedding favours that will create a lasting memory for you and your guests. Explore our exciting range of elegant wedding favour ideas, be inspired and make your wedding truly unique!

We invite you to be part of this centuries old wedding tradition and relive the magic of giving a part of your special day to your precious guests to remember for years to come.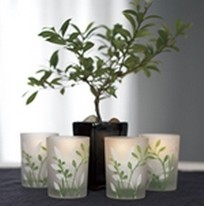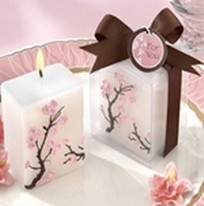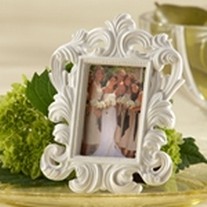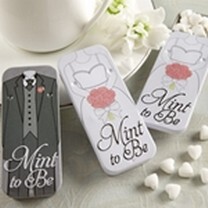 Beautiful Wedding Favours & Reception Accessories To Help You Create Your Wedding Less Ordinary!

Founded in 2004, A Wedding Less Ordinary has become the go-to wedding favour company in the UK. Featured in national magazines including Hello, OK Magazine & Vogue, and sought-after by celebrities, A Wedding Less Ordinary offers an expansive selection of wedding favours that appeal to contemporary brides and grooms.


The Crafty Hen - Make your own table decorations - The Revival of Crafting, Mending and Sewing

Website: https://www.thecraftyhen.co.uk
Contact: Julie Roberts
Registered Office: Dragon Court, Crofts End Road, Bristol, BS5
7XX
Telephone: Call for a chat: 0330 122 9436
Email: info@thecraftyhen.co.uk
We offer fun craft workshops and parties led by experienced
professional crafts people all over the UK. Our pool of imaginative
and friendly workshop leaders offer a range of craft workshops
across the UK. The Crafty Hen can also try and meet any crafty
request you may have, so let us know what it is and we'll hatch a
plan tailored to you.
Whether it be for your hen weekend or for the big day, our flock
of friendly tutors will help you create beautiful masterpieces to
use and wear.
Offering crafty workshops to make fascinators, gorgeous flower crowns, vintage wedding garters or even
design a pair of nipple tassels… there is plenty to choose from! Looking to make something especially for
the big day? We can offer paper wedding flower making - perfect for table pieces or backdrops for photo
walls as well as bunting making to match your wedding theme!
Our unique crafty experiences are designed as enjoyable
activities where you work together to make memories and
come away with an impressive result. We work with many
professional crafts people so if you have something in
particular in mind that you would like to do, tell us and we
will do our very best to meet your crafty needs!
As our award winning events and parties are offered all over
the country, we come to you in the location of your choice.
Or choose a venue from a range of specially selected cafés
and bars in most major cities across the UK where you can
all enjoy afternoon tea or bubbly … whatever suits you best.
Our flock of friendly tutors will help you make many things to use and wear, perhaps even for the wedding or hen weekend. We
tailor your workshops and parties exactly to your needs and the group requests.

We can offer sessions in making garters, nipple tassels or customising knickers. There is also a range of jewellery making workshops to choose from,
including tiaras and hairpins, cocktail rings, textile corsages and accessories. You can even make your own bunting. W
ork together and use this to decorate your wedding.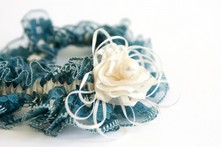 O
ur workshops are designed as enjoyable activities where you work together to make and create and come away with an impressive result. We
can offer vintage options where
you can incorporate vintage fabrics and antique lace into your creations.


We work with many professional crafts people so if you have something in particular in mind that you would like to do, tell us and we will do our very best to meet your crafty needs!

Our workshops and parties are offered all over the country, we can come to your chosen location to run the session.



Personalised and DIY Wedding Decorations


More and more people want to do something different for their wedding, so why not for your hen party as well?
Our crafty hen party workshops are hugely popular and are a really great way for all the hens to bond over a fun activity. Better still, the Bride-to-be and her hens work towards creating something special that can actually be used or even worn at your wedding!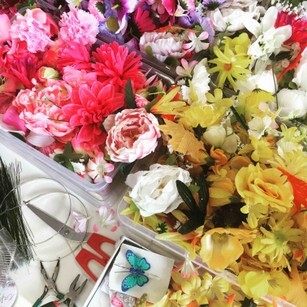 Flower Crown Workshop - see
https://www.thecraftyhen.co.uk/workshop/crown
See also our Patchwork Hen Party workshop -
https://www.thecraftyhen.co.uk/workshop/quilt
Create a treasured wedding quilt with all the hens involved & working together to design bespoke patchwork squares in your chosen colour scheme.
Bouquets & Buttonholes:
Make the bride's bouquet with all the hens contributing. Work together to make various textile flowers for your bouquet. You can even make your bridesmaids' flowers or corsages, and buttonholes for the gents.


Bunting:
Create your own beautiful strings of bunting made from a selection of pretty fabrics tailored to the wedding colour scheme or theme. Make your wedding stand out from the crowd with your unique decorations and details...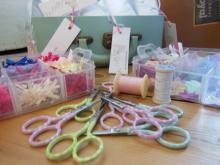 Garter Making:
Create a garter from beautiful lace and ribbons. Make fabric flowers, add bows, beads and trims to personalise, it could be your something blue!

Knicker Customisation:
Create your own unique pimped pants using appliqué (layered fabrics), motifs, sequins, ribbons, lace, bows, Swarovski crystals. Lots of fun bits to play with, and plenty of techniques to suit all.


Nipple Tassels / Burlesque Pasties:
Make your own burlesque pasties or nipple tassels using sequins, Swarovski crystals, silk and tassels. This fun session allows you to play with different shapes, sizes and finishes with lots of laughs along the way.


Table Decorations:
Vintage style table decorations for the wedding. We provide a vintage tea cup for every hen and you get to fill it with hand made textile flowers. We can even co-ordinate the vintage fabric and button choices.
We can offer vintage options to many of our workshops, including garter making where you can choose from vintage and antique lace, or textile corsages and bunting where you can choose from vintage fabrics and scarves.

"A joy! A really delightful few hours. Got everyone involved & produced something rather special. Thank you!" - Liz, Bunting Making, Swindon

"We have loved it - it's great being able to try a variety of techniques and to take some skills away with us. Thank you." - Rachel, Swansea


"
What a fantastic day!
Kim and Cherry were both really lovely and patient with us who were all clearly non-sewers!
The finished result is amazing and the fabrics were stunning." -
Sofie, Stroud and
London, Bunting making, April 2013
Inigo Jones Slateworks


Telephone: 01286 830 242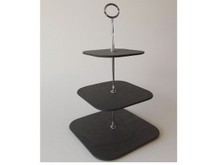 Address: Inigo Jones & Co Ltd, Tudor Slate Works, Y Groeslon, Caernarfon, Gwynedd, LL54 7UE
Email: slate@inigojones.co.uk
Website: www.inigojones.co.uk

Inigo Jones Slate Works was founded in 1861 primarily to prefabricate school writing slates, when school writing slates were replaced by paper, the company had to find new products. The owner at the time, Hugh Jones, started producing electrical panels in slate. These proved to be very popular and the company rapidly expanded, sourcing its slate from the whole of North Wales.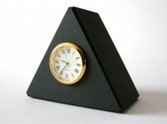 The slate was enamelled and this was a slow, laborious process as the slate had to be baked in ovens for over 48 hours. Thousands of electrical slate panels were produced at Inigo Jones Tudor Slate Works. The world famous Queen Mary, Mauritania and the Queen Elizabeth luxury liners all had panels from these works. The original slate panels supplied to the Queen Mary can still be seen in Long Beach, California where the liner is now a tourist attraction.

As cheaper man-made products replaced slate for electrical panels, the company diversified into slate fireplaces, the majority of these fireplaces were enamelled and many of them also included hand painted local scenes. An original fireplace supplied in the late 19th century is currently on display as part the company's self guided tour.

Over the years the company has supplied slate memorials and it still continues to do so. Technology has moved on however, and letters are now either machine cut or sand blasted as this is far quicker than the traditional hand letter cutting.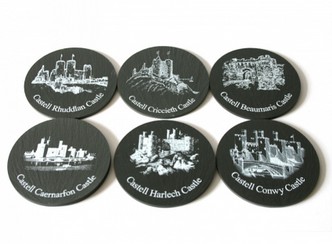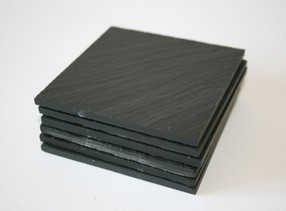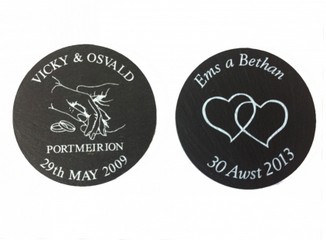 More recently the company has supplied more slate for domestic use and these include such things as flooring, kitchen work tops and hearths. Also for the home, craft products have proved popular and these include such things as wall plaques, clocks, lamps, wine racks, place mats and mirrors. Several products shown above are ideal as unique Welsh wedding favours.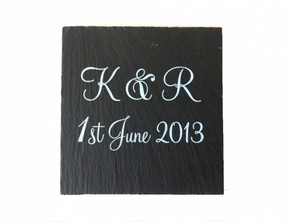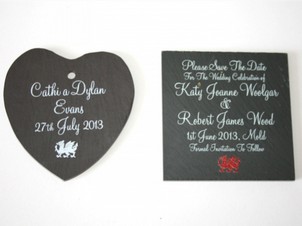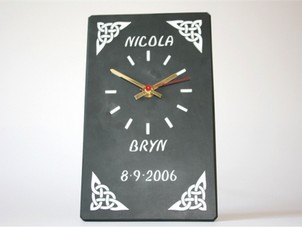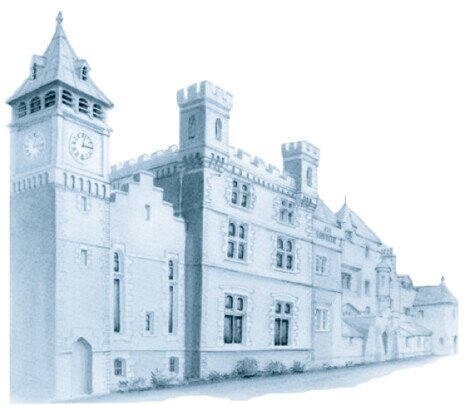 Enjoy a Homely Welcome and Friendly Service at Craig y Nos Castle