TGL: En-suite garden double bedroom
Wedding Planning > Our Bedrooms > Double En-suites
At the back of the castle - peaceful
Theatre Ground Left (TGL) is behind the theatre, with a glass door leading out on to the theatre gardens and terrace.
There is a small shower en-suite.
This is one of a pair of en-suites at the back of the theatre. Extensive works to damp-proof the walls and floor have been completed in this room, including redirecting surface water drains so this room is now snug and dry.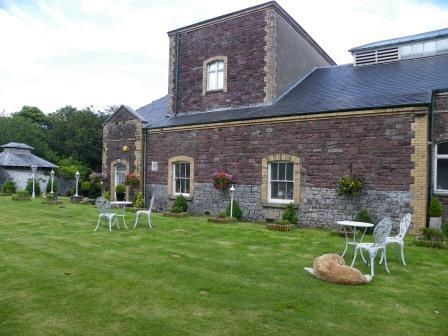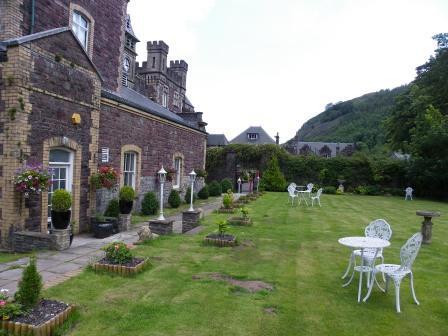 It can be accessed either internally via the main castle function rooms or via the porch from the theatre gardens. It also has its own door to the gardens and terrace.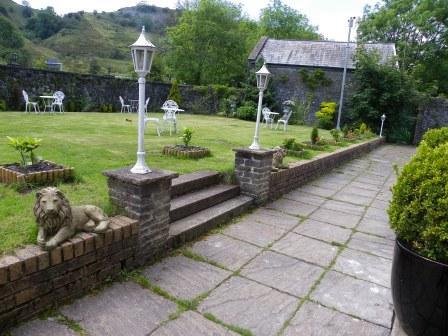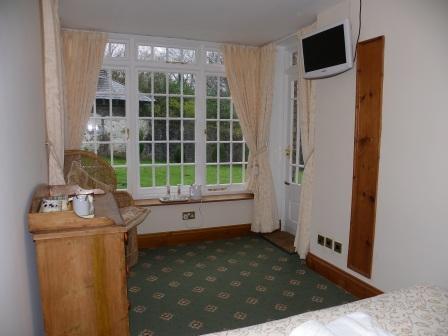 There is a double bed and two upright metal chairs in a sitting area in the bay window, making this room reasonably large.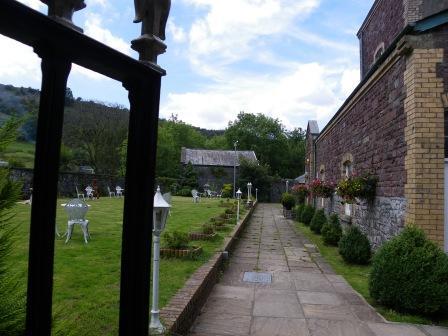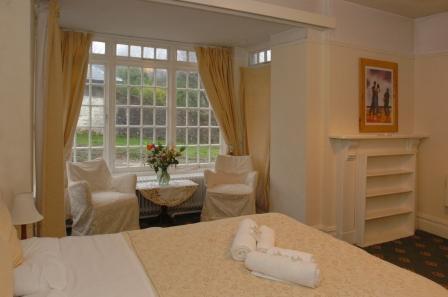 There were some lounge chairs originally but over the years we've had to switch to the metal chairs which are more robust.
Notice the glass windows in the internal picture, then view the external shot of the castle (left), where you can see the glass windows on the right of the building.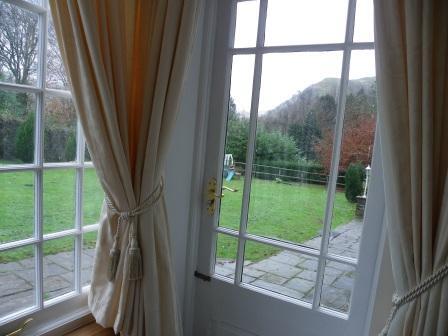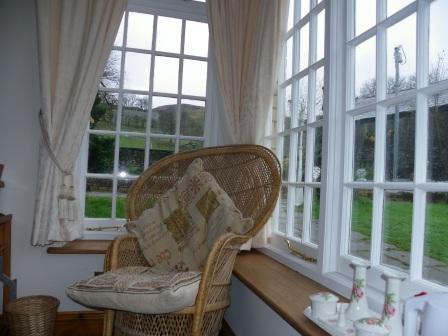 Room Information
This is a popular room with a large open space in front of the double bed, and its main advantage is the large expanse of garden area outside, which is little used by other hotel guests. There is a wall mounted Television, but no phone so no internet connection.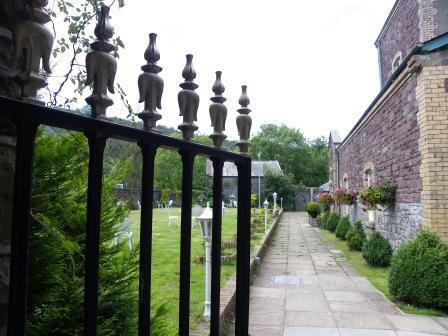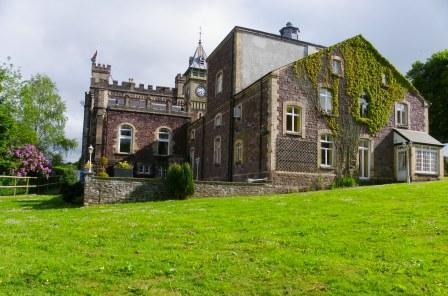 If you have dogs, it is a convenient room to let dogs straight out on to the grass and your dog can sleep in the open space in front of the bed, facing the large windows.
This is a nice room to have in the summer as you can step straight out of the room into the garden. Often you can close the gates (during the week) and have the garden all to yourself!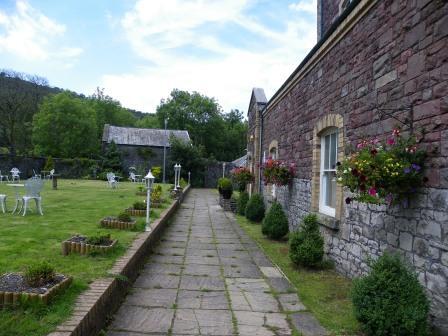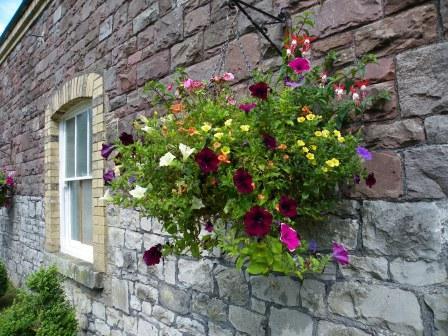 Also it is quiet, being well away from any function room noise at a wedding and away from the front courtyard where guests might gather outside for a smoke and a chat.


There is still more work to do as the porch area still needs work to gutters and flashing above and there is some damp in the porch (along the corridor from the room so not affecting the room!) in winter.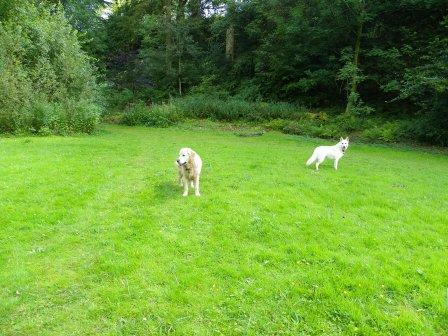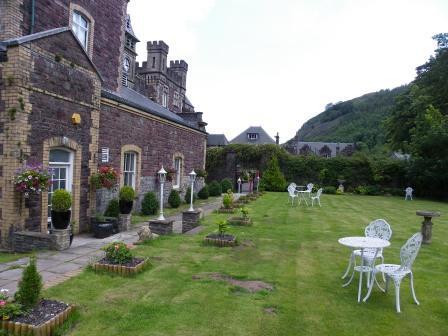 TV, Internet & Phone Information
23" wall mounted new modern TV, 7 channels via hotel cable system. Wifi.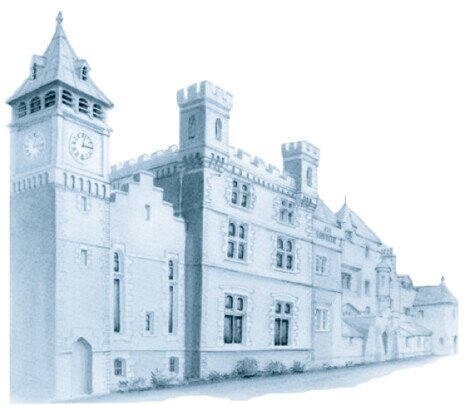 Enjoy a Homely Welcome and Friendly Service at Craig y Nos Castle