Slimming before your wedding day
Wedding Planning > Our Suppliers > Wedding Essentials & Extras
Dear Brides (and grooms too)!

If you are looking to lose weight then you may have tried many different diets and exercise regimes. Have you thought about using a weight loss supplement to help make the weight loss process easier?

Then why not try one of our successful products!

Skinny Minnies based in Swansea in Wales have everything you need to succeed from Meal Replacement shakes to fat burners and personalised shakers.

Hannah Evans
Website: www.skinnyminniessupplements.co.uk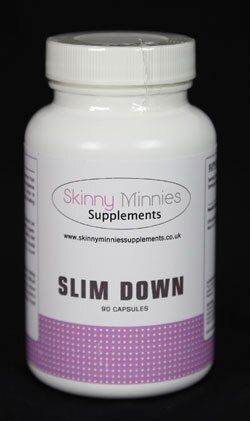 The ability to lose weight without feeling hungry is something that is very difficult without aid.

Slim Down can be used as an effective appetite suppressant.

It can help you reduce your caloric intake by up to 1000 calories a day without the relentless craving for food or snacks and with no effort, and without even being aware of the effect.

Also Slim Down speeds up your metabolism which enables your body to burn calories more effectively, helping you to reach your perfect body weight.

When combined with a healthy diet and appropriate exercise regime, Slim Down can help you to lose weight at a much higher rate than normal.

Active Ingredients: Hoodia Gordonii - 200mg

Other Ingredients: Maze starch, Silicone dioxide, magnesium stearate.

Customer Reviews:


Heather McKnight said: "Very very happy with these shakes!! Great flavours and fast delivery,what more could you ask for??"

Sharon said: "So I'm 45 and need to lose weight, tried many diets and my downfall has always been feeling hungry and falling by the wayside but now I take the Slim Down tablets (which is a natural product, bonus) and I dont feel hungry. The shakes taste great and I cant get board with the wide choice available. Its just a case then of portion control for your evening meal - my tip choose a small plate or bowl and use it for every meal."

(Jan 19, 2014) Lucy said: "It's amazing how there is not one single bad review!! I'm really impressed how so many people decided to leave feedback on the 29th Dec too!! It's great to see up to date reviews! Can't wait to try! Watch this space...!"

(Jan 18, 2014) Vicky said: "I've lost 8lbs in 2 weeks not hungry at all still having wine or vodka on the weekend!! Happy so far with the diet. Evening meals I have chicken cooking in Maggie seasonings most nights with veg!!"

(Jan 18, 2014) Kaylee said: "The delivery is so fast. The calories are a lot lower than other meal replacement drinks. These are so much easier to drink and taste so so nice! Why not try? They are a lot cheaper than a meal or brekfast you would normally have. Remember to drink water as your body always thinks you are hungry but you will find you are dehydrated!"

(Jan 8, 2014) Sam (age 35)) said: "Day 4 and lost 8lb. This plan is so easy to follow and the shakes are just delicious. I am on two shakes a day and an evening meal. What had surprised me most is that I am not feeling hungry in between. Early days but by far the most convenient and easy diet I have tried."

(Jan 8, 2014) Shari Wood Port Talbot said: "Brilliant diet plan to choose - the shakes taste amazing and help you feel full I also love adding fat free yoghurts to my shakes just for that extra bit of sweetness."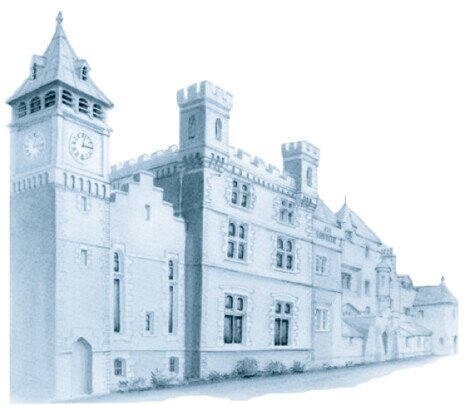 Enjoy a Homely Welcome and Friendly Service at Craig y Nos Castle