11a. Wedding Day Schedule - get the timings right
Wedding Planning > Wedding Planning Guide > Wedding Day Schedule
This is our Wedding Planner 'Wedding Day Schedule' Page. For more wedding planning help, click on Wedding Planner Guide Index or scroll down to the bottom of this page.
_________________________________________
3. Guests Arrival/ Accommodation booking-in

4. Ceremony in Theatre, Procession
5. Bride receiving / Welcome Drinks Served

6. Photos outside - in Courtyard & Grounds
7. Flowers moved from Theatre to Function Room

8. Wedding Breakfast commences in Conservatory

9. Cake Cutting
14. Champagne placed on ice in Bridal Suite
15. Coaches collect main party of non-resident guests
16. Overnight guests moved to Patti Bar; Set Down
1, Include the names of the wedding attendants, how they are going to enter for the processional, stand for the ceremony and walk out behind you during your recessional.
2. Names of the mothers, who is going to escort them down the aisle during the 'Seating of the Mothers',
3. What songs are to be played before, during the ceremony, and after
4. The names of the persons making the toasts,
5. When the toasts are to be made and when the Wedding Speeches are to take place.
6. The order in which the wedding dances are to occur.



The Wedding Day Schedule or Running Order can be divided into a number of segments:


(a) Set-Up by the Suppliers

(b) The Ceremony

(c) The Welcome Drinks

(d) The Photographs

(e) The Wedding Breakfast

(f) Evening Entertainment

(g) Evening Buffet

(h) Coaches collect non-residents
See Sample Running Order 1 here and
Sample Running Order 2 here.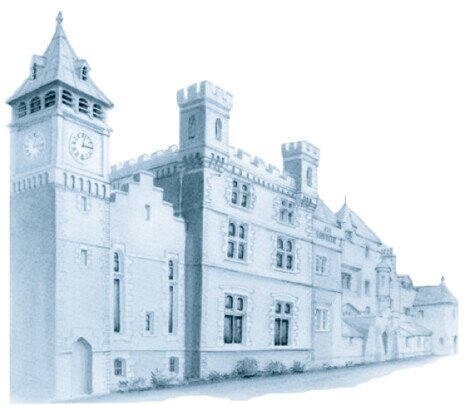 Enjoy a Homely Welcome and Friendly Service at Craig y Nos Castle