Bride and Bride and Groom and Groom Weddings
Castle in Pictures > Special Niche Weddings
Craig y Nos Castle is delighted to host LGBT weddings and we now have plenty of experience in Groom and Groom and Bride and Bride weddings, which are of course no different from any other wedding. You may want to add a few tweaks of your own.
Some same sex couples do ponder on what to wear for their wedding so we're adding a slide show below to give you plenty of ideas!

There is also a subtle change required for the seating in the Wedding Ceremony. In traditional Ceremonies it is customary for the bride's family to sit to the left and the groom's family to the right. With two Brides or two Grooms, a solution is to have each side allocated to your names, as opposed to a 'his and hers' seating plan! Or just let everyone pick a seat wherever.
Our wedding planners will be able to advise and plan with you both on such matters as the order in which each of you walk down the aisle, who carries the rings etc.
Same Sex marriages have taken place legally since March 2014. Interestingly, the first same sex marriage was in 1680, when Arabella Hunt married a 'James Howard', however this marriage was annulled two years later when it was discovered James was in fact a woman named Amy.
It was not until 1971 that same sex marriages were specifically made illegal. This was overturned by the Civil Partnership Act in 2004, legalising 'civil partnerships' from December 2005. Same sex 'marriages' became legal in 2013 (Marriage (Same Sex Couples) Act 2013).
Craig y Nos Castle has had quite a few same sex marriages over the years but we do get some Couples asking if we do them, so this page has been added to showcase some of our lovely Same-Sex couples and their wedding ideas.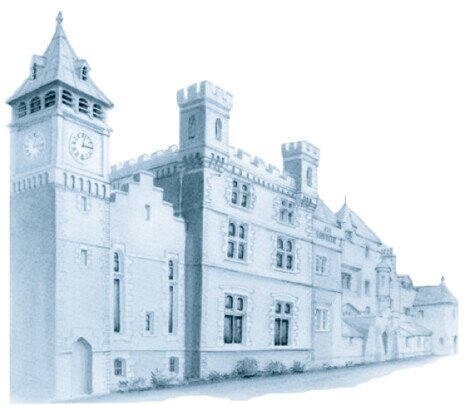 Enjoy a Homely Welcome and Friendly Service at Craig y Nos Castle