Wedding Cake at Craig y Nos Castle Weddings
Wedding Planning > Our Suppliers > Wedding Essentials & Extras
Icing to Slicing Wedding Cakes


Contact: Carol


Telephone: 07811 148 357
Address: 2 Bishwell Road, Gowerton, Swansea SA4 3A
Email: carol@icingtoslicing.co.uk
Website: www.icingtoslicing.co.uk

See link to wedding cakes pictures here - http://www.icingtoslicing.co.uk/#/wedding-cakes/4579393614

Icing to Slicing is a bespoke company specialising in creating the perfect wedding, birthday, anniversary and celebration cakes in and around the Swansea area.
2018 designs - click on any of these 2018 designs to enlarge cake photo to full size
Some 2015 and earlier designs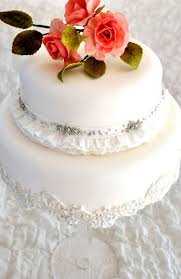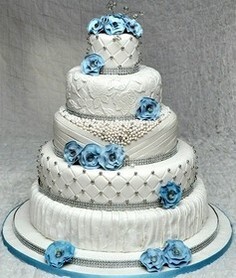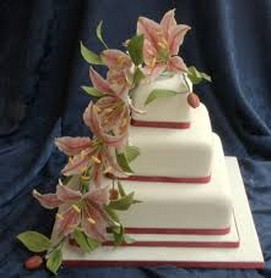 At Icing to Slicing you are guaranteed to receive a professional and friendly service, from the initial consultation and design to the baking and decorating. My work is always carried out to the highest standard with your cake specifications at the heart of each and every project. My aim is to make your cake dreams come true. Sugar flowers are my speciality. All flowers and toppers seen in the galleries are handmade, colours can be adapted to suit your requirements.


Rebecca Gilmore Innovative Wedding Cake Design


Email: RebeccaGilmore@yahoo.co.uk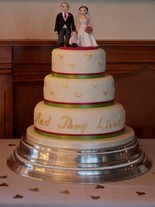 Telephone: 01639 631068 / 07855 379903
Website: http://rebeccagilmoreweddingcakes.co.uk


Having always had a passion for baking, and after attending her first cake decorating course more than 15 years ago, Rebecca got hooked on the design and decoration of cakes for family and friends.

Rebecca set up her own cake decorating business and now designs and produces beautiful classic and contemporary bespoke wedding and celebration cakes from her home in South Wales. From a traditional rich fruit cake to an indulgent chocolate cake, Rebecca ensures that all of the ingredients are of the highest standard and locally sourced.
2018-2019 designs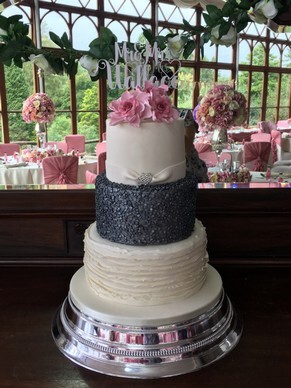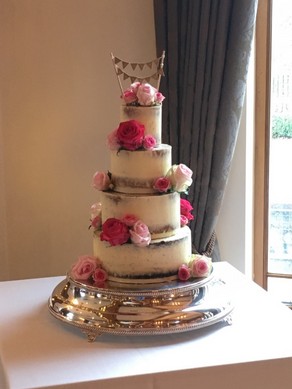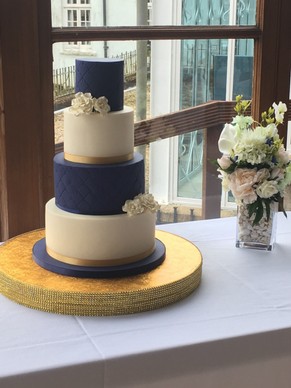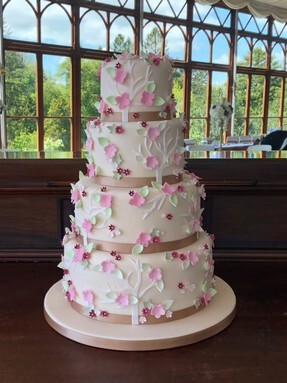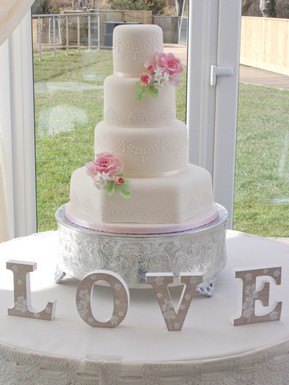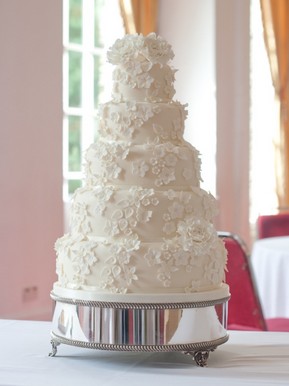 2017 and prior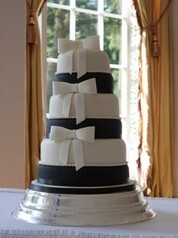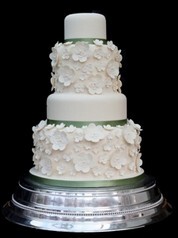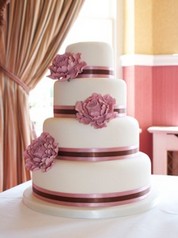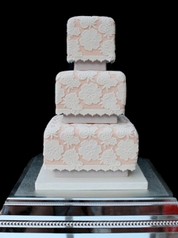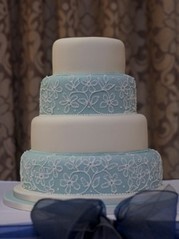 Rebecca specialises in handcrafting sugarflowers, for which she has won numerous awards. Her sugarflower sprays are made specifically for each cake and can be perfectly coloured to match the wedding colour scheme.

All our wedding cakes are individually designed. You can order a wedding cake from the website, or the cake can be designed to suit your specific style and requirements.

The size of the cake and the type will determine the basic price and then the work on the cake; intricate piping, sugar flowers etc will determine the final price. I will work with you to create a cake to suit your budget and the number of portions you require.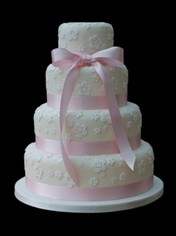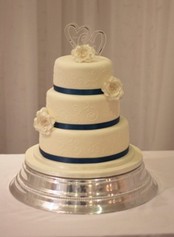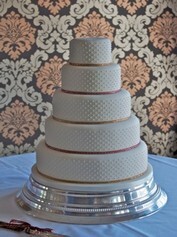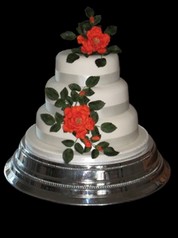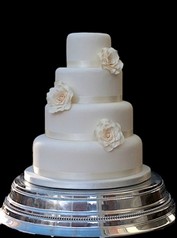 Please allow a minimum of three months, between placing your order and delivery of your wedding cake. Free delivery and setting up of the cake is included in the price up to a 10 mile radius. Deliveries further afield can be quoted. You may collect your cake yourself - if so, full responsibility for the safety of the cake rests with the client after it has left our premises.

Please also note that accessories such as brooches, ribbons, beads, feathers etc, that are used to decorate the cake are inedible and should be removed before serving.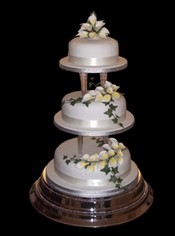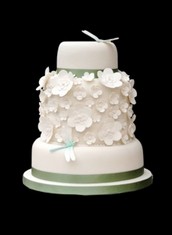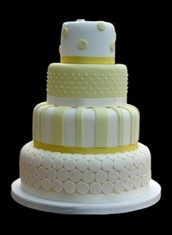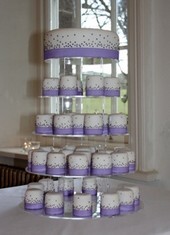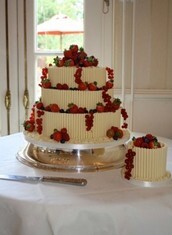 Flavours include traditional rich fruit cake, rich chocolate cake, Madeira cake and Madeira cake flavoured with cherry, coconut, citrus, coffee, banana, carrot, red velvet and nut. If you have a particular favourite flavour this can be accommodated. Multiple tier cakes can consist of a mixture of cake flavours at no extra cost.

If required I can make cakes which are free from wheat or gluten. However although I can make cakes from recipes which do not include nuts, I cannot guarantee that the cake will be 100% nut free due to the cake being prepared in a kitchen where nuts are present.

A deposit of £100 is required to secure your wedding cake order, which is non refundable. The remaining balance will be required before delivery or collection.


Individual Cakes


Address: 27 Moorland Green, Gorseinon, Swansea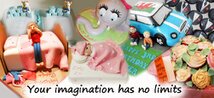 Telephone: 07894 310 476 and 01792 809 601
Email: individualcakes@hotmail.com or parsival@hotmail.co.uk
Website: www.individualcakes.co.uk

I have been involved in the catering business for over 15 years and have always had a passion for baking. I trained as a chef and specialised in pastry but my heart always pulled me to the confectionary side of the trade.
I can either come to you or you can meet me at my shop in Swansea for a cuppa and a chat. Tell me about your dreams and ideas for the big day. We will certainlly be able to come up with a an individual design together.
A customised Wedding cake doesn't have to cost a fortune as I can taylor a design to your budget and help you choose a design that will look stunning but won't stretch you.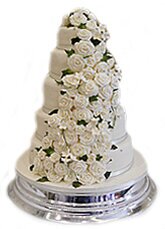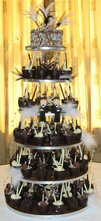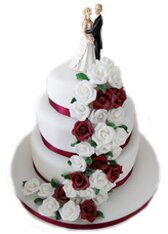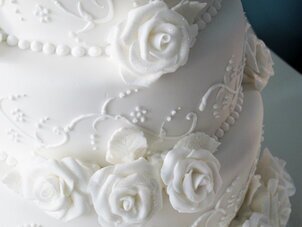 I moved to Swansea in 2000 and have worked in different catering businesses in the area since then. I have made cakes to give as gifts to my close friends and my family for years, and as time has progressed it became a discussion point and moment of anticipation to see what cake design I would come up with at the next birthday.



Sweet Creations Cakes


Website: www.sweetcreations-cakes.co.uk
Contact: Jayne Nantel
Address: Waunarlwydd, Swansea, SA5 4RS
Mobile: 07967 556786
Tel.: 01792 416174
Email: Jayne.Nantel@sweetcreations-cakes.co.uk


Welcome to www.sweetcreations-cakes.co.uk! We are a Swansea, South Wales based company. We specialise in competitively priced, home-baked and hand-decorated bespoke and unique celebration cakes for any occasion particularly within the Swansea area but we also deliver within 10 miles of SA5 and further afield for a nominal fee. We bake our cakes according to tried and tested, old family recipes and we pride ourselves on producing life-like sugar paste displays.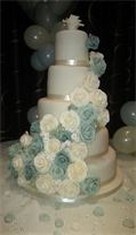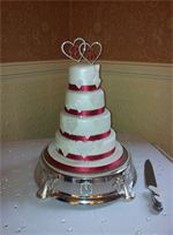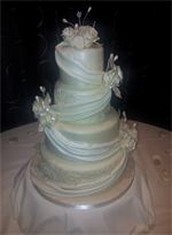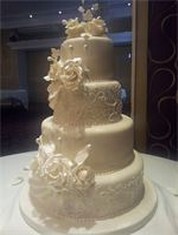 Package Deals
Sweet Creations and Alison's Wedding Services are happy to announce that we can now offer package deals; Cakes and Chair/Table Covers at highly competitive, affordable prices. If the package isn't exactly what you require, it can be tailored to your individual needs. Please do not hesitate to contact us on either 07967 556786/07979 977459 to discuss.

PACKAGE 1 - £502 (£100 deposit to secure booking)
50 Chair Covers and Sashes, Table Centre Pieces to the value of £200, 2 Tier Wedding Cake 10" and 8" to the value of £170

PACKAGE 2 - £365 (£110 deposit to secure booking)
100 Chair Covers and Sashes, 3 Tier Wedding Cake 8", 6", 4"to the value of £200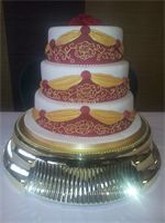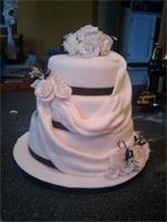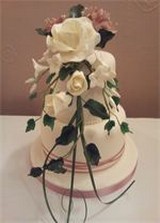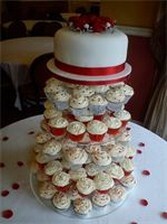 PACKAGE 3 - £465 (£125 deposit to secure booking)
100 Chair Covers and Sashes, Top Table Swags and Bows, Cake Table Swags and Bows, 3 Tier Wedding Cake 10", 8"and 6" to the value of £250

PACKAGE 4 - £825 (£220 deposit to secure booking)
100 Chair Covers and Sashes, Top Table Swags and Bows, Cake Table Swags and Bows, Table Centre Pieces to the value of £300, A pair of Topiary Trees, 3 Tier Wedding Cake 10", 8", and 6" to the value of £250




SugarSpiceCakes

Tel: 01792 642 713

My email address is heather@sugarspicecakes.co.uk
Website: https://sugarspicecakes.co.uk/
SugarSpiceCakes have been making cakes since 1984. As a small family business they have contact with all customers so are able to design a cake uniquely for each occasion. All cakes are hand-made with fresh ingredients. All the decorations are hand made for each cake, so colours can be matched exactly to bridesmaids dresses or any other colour scheme.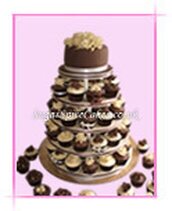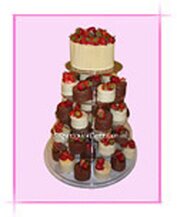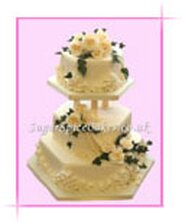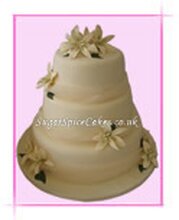 Next Page: Wedding Cars and Carriages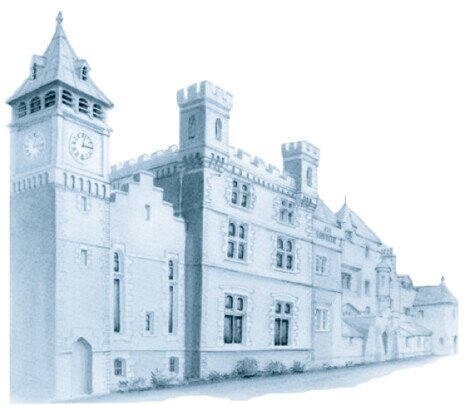 Enjoy a Homely Welcome and Friendly Service at Craig y Nos Castle