AB25: gatehouse family apartment (sleeps 6)
Wedding Planning > Our Bedrooms > Family Apartments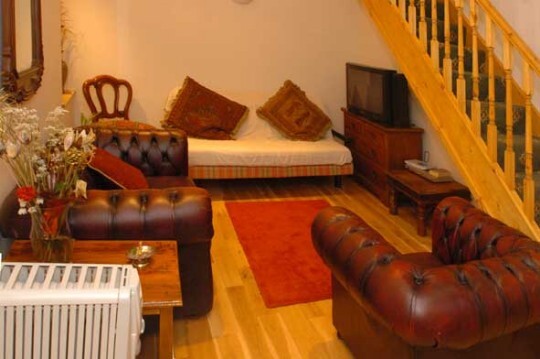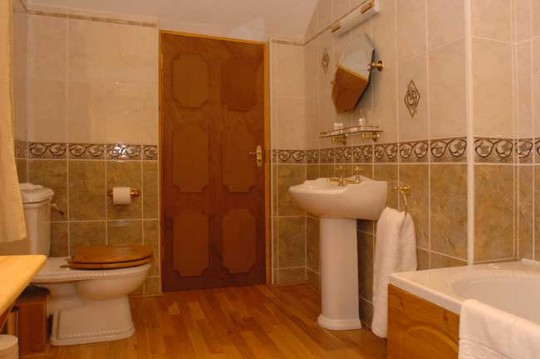 The Gatehouse comprises four individual rooms including a lean-to annexe.

There is an open plan master bedroom on the first floor, with lean-to style annexe leading off it, going under the eves (annexe suitable for children only). The bathroom with shower over bath leads off from the master bedroom on first floor.
There is a separate small double room on the ground floor (shown with stone wall behind bed) leading off the lounge, with its own door so it can be closed off for privacy.
There is a reasonably large lounge which can be made up into additional bed space (room with leather chesterfield style seats) though this is at the expense of losing the use of this room as a lounge.
How best to organise the room if you have 6 people
It may be preferable to use the lounge as a third bedroom if you are 6 adults, rather than the little annexe room (not shown in pics) with its very low sloped ceiling which is suitable for children only. If you are six people of which two are children, then the children should use the annexe so you can

avoid using the sofa beds and keep the lounge for use in the evenings. Always use the lean-to room for very short people.
All occupants of the ground floor have to go up the stairs, past the master bedroom (open plan to the stairwell) to use the bathroom.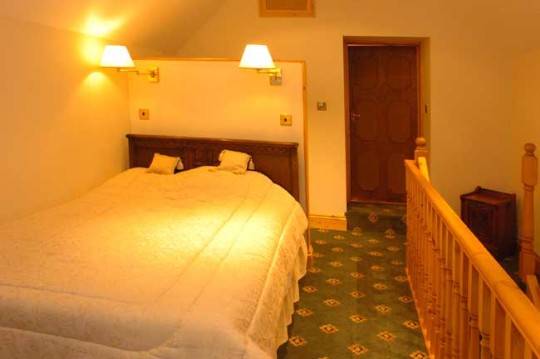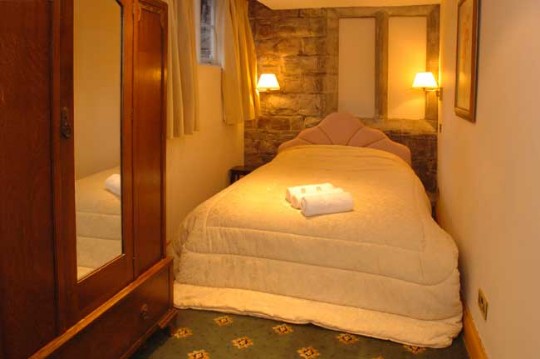 Capacity is 6 adults and two children - 8 in all - though more commonly the room is used for 4 or 6.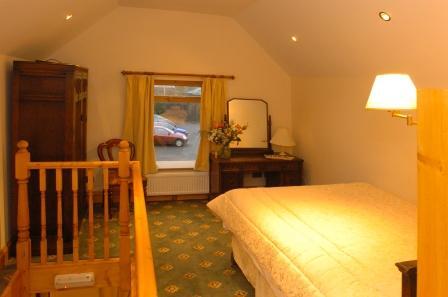 This room can be used for dog owners but its front door opens up close to the castle entrance, so caution is advised when leaving the room to ensure dogs are on a lead. It is possible, curiously, to exit the gatehouse via the 'unused' door in the bathroom - the door having been left in place to provide an alternative fire exit.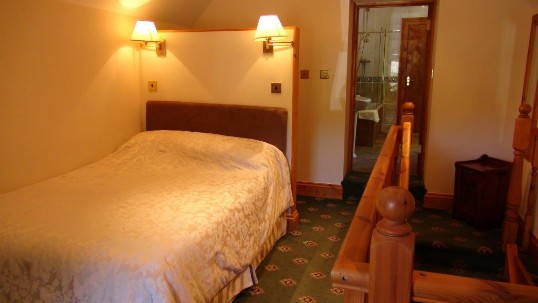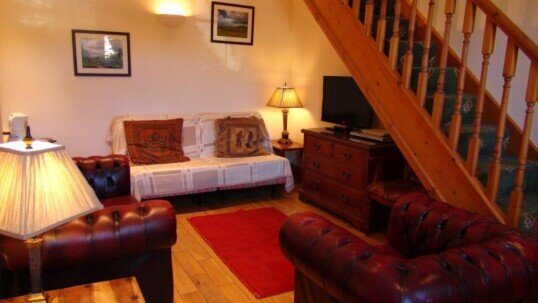 TV, Phone & Internet Information

New style 32" LCD TV with DVD player. Full Sky satellite TV - movies etc included but not sports channels. Has telephone which you can plug a computer into for internet access (either bring own cable or ask at reception for a spare cable).
WIFI upgraded in 2018: Signal strong if device near to first floor en-suites corridor - this means AB25 bathroom will have a WIFI signal and the bathroom end of the first floor bedroom, but weaker in all other rooms and weak to not working on ground floor.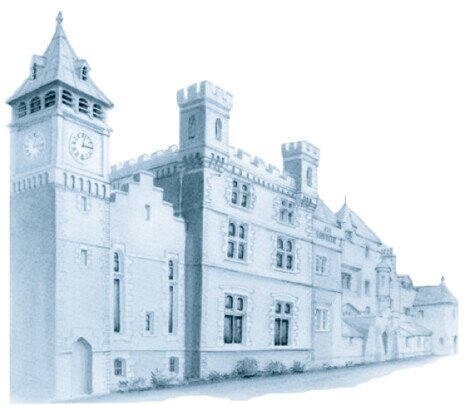 Enjoy a Homely Welcome and Friendly Service at Craig y Nos Castle