Harpist at Craig y Nos Castle Weddings
Wedding Planning > Our Suppliers > Entertainment in Day
Bethan Nia Harpist Singer



Telephone:
07890 676799
E
mail: info@bethannia.co.uk
Website:
https://welshharpist.co.uk/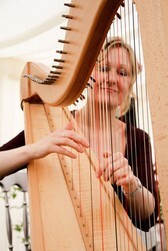 Bethan studied at the Royal Welsh College of Music and Drama and worked extensively as an actress in theatre and Welsh language television before deciding to pursue a career as a full time harpist and singer.

"I'm a big fan of Bethan Nia. She brings a delightful freshness to every performance, with a superb mixture of traditional and contemporary material. Her harp–playing perfectly matching a gorgeous voice. Guaranteed to charm any audience." - Frank Hennessy, BBC Radio Wales.

In 2008 Bethan won the coveted Danny Kyle award at Celtic Connections. She is the only Welsh musician to have won the award. She has since performed at many festivals including the opening ceremony of Lorient Inter-Celtic Festival, Brittany and Llangollen International Eisteddfod where she performed to an audience of thousands.

After a chance meeting on a train with Michael Eavis, Glastonbury Festival organiser, Bethan was asked to play at the opening of Pilton Village Hall and impressed Mr Eavis enough to be booked two years running at Glastonbury Festival.

Concerts include performances with Heather Jones and Frank Hennessy and support for Julie Fowlis, Malinky, Marie Ni Chathasaigh, Ffynnon and Bella Hardy. Collaborations include Stacey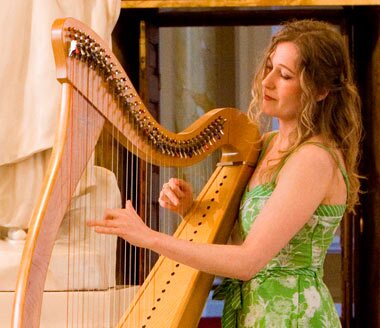 Blythe, Helina Rees and Gillian Stevens. Bethan's music has been played on BBC Radio Wales, Radio Cymru and S4C. She has recently played harp with acclaimed Welsh band 9bach and is currently working on material for her forthcoming album.

Weddings

The beautiful sound of the Celtic harp can add a touch of magic to your wedding day. A favourite song played during the signing of the register can make the ceremony extra special and personal to you both. The ambient and soothing strings are an excellent accompaniment to the drinks reception or wedding breakfast.

Bethan is an experienced wedding harpist and her repertoire contains a wide variety of music - traditional, classical and popular.

If you live within driving distance of Pontypridd, Bethan offers a one-hour, no obligation consultation. This is an opportunity for you to meet Bethan, hear her play the harp and discuss your musical ideas and requirements.

If you are interested please contact Bethan to arrange a suitable date.

Please e-mail details of the wedding to info@bethannia.co.uk stating whether you are interested in prices for the ceremony, drinks reception or wedding breakfast (or a combination of all three).



Contact: Ruth Elen Hicks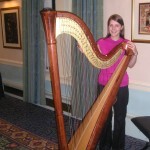 Email: ruth@welshharpist.com
Website: http://www.welshharpist.com
Based in Bridgend

Welsh harpist Ruth Elen Hicks is a talented background musician who has been playing the harp since 1990. She has competed and won several national competitions including first prize in the Urdd Eisteddfod as part of the harp ensemble, 'Glissandi'. During her time as a member of 'Glissandi', Ruth also played in Dresden, Germany by invitation.

Additionally, Ruth was appointed the harpist in residence at the Great House Hotel, Laleston (Bridgend), providing background. Ruth enjoys and is experienced in providing music for weddings (Religious ceremonies, civil ceremonies & civil partnerships), receptions and dinners with a repertoire ranging from the classics to the contemporary.



Nerys Clark
Website:
https://nerysclark.com/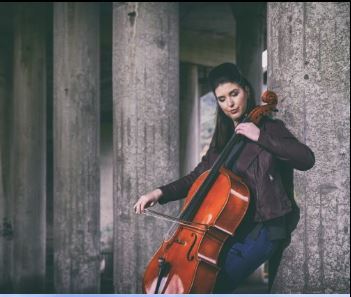 Nerys is an experienced and versatile cellist who enjoys playing a large mix of genres and styles from classical to contemporary pop. Based in Wales, Nerys is available for session and orchestral work, touring, corporate functions, private parties and weddings.
Nerys has been classically trained on the cello since the age of 7 and was educated at Chethams School of Music before gaining her degree at the Royal Northern College of Music. Nerys has many years of professional experience in all areas of musical performance taking her to many prestigious venues such as the Bridgewater Hall, the Royal Albert Hall, Cardiff Principality Stadium, the O2 Arena, and Hyde Park. Performances have also taken her around Europe to places such as Amsterdam, Barcelona, Prague, Florence and Austria.
As a backing cellist, Nerys has performed alongside many well-known artists such as Kanye West, Oasis, Gorillaz, Stereophonics, Alfie Boe and Katherine Jenkins. Television performances include Britain's Got Talent, Top of the Pops, and the Reading Festival to name but a few.
Nerys is an exquisite and experienced wedding cellist. Every special occasion is unique and Nerys prides herself in providing a bespoke service, tailored to the requirement of the client. Nerys is able to perform at various parts of the day, such as:
• Civil or Church Ceremony
• Drinks Reception
• Wedding Breakfast
• First Dance
• Evening Entertainment
The tone of the cello can create a truly magical moment at your wedding whether you have decided on a church or civil ceremony. Nerys has a fantastic library of music that can cater for most tastes with a selection of classical to contemporary music, including many popular wedding choices. Nerys is happy to discuss the choice of music with her clients. If Nerys does not already have your favourite song Nerys will be very happy to arrange this as a special arrangement for you.

A recent returnee from London writes:

From: Rebecca McGrath [mailto:rebeccamcgrath2010@gmail.com]
Sent: 05 January 2012 12:56
Subject: Harpist

Dear Melissa

I hope that you are well.

Please forgive me for emailing you out of the blue, but I have recently moved back to Wales, and was a Professional Harpist in London.

Many years ago, I used to work at Craig Y Nos, for Noson Lawen's and weddings, and wondered if it would be at all possible to be on your list of preferred suppliers for musicians for weddings?

I look forward to hearing from you

With all good wishes and kind regards

Rebecca

Rebecca McGrath
07961 378462



Classical Music

Moonlight Sonata Beethoven
Serenade Schubert
Concerto No.21 (2nd movement) Mozart
Romeo and Juliet Tchaikovsky
Softly Awakes My Heart (Samson and Delilah) Saint-Saens
Pearl Fishers' Duet Bizet
Chorus of the Hebrew Slaves Verdi
Barcarolle Offenbach
Oh my Beloved Father Puccini
Una Furtiva Lagrima Donizetti
Where'er You Walk Handel
Musetta's Waltz Song Puccini
Love Unspoken Lehar
Oh Star of Eve Wagner


Welsh Melodies

Hen Wlad fy Nhadau / Land of My Fathers
Myfanwy
Dafydd y Garreg Wen / David of the White Rock
Ar Hyd y Nos / All Through the Night
Bugeilio'r Gwenith Gwyn / Watching the Night
Cwm Rhondda
Men of Harlech / Rhyfelgyrch Gwyr Harlech
Suo Gân
Ffarwel y Telynor
Beth yw'r Haf i mi?
Gwenni Aeth i Ffair Pwllheli
Pant Corlan yr Wyn
Ton Alarch
Merch Megan
Serch Hudol
Dau Gi Bach
Migldi Magldi
Marwnad yr Ehedydd
Hen Fenyw Fach Cidweli
Rhyfelgrwch Capten Morgan
Y Fwyalchen
Tros y Garreg
Y Ferch o Blwy Penderyn
Y Deryn Pur
Si Hei Lwli
My Little Welsh Home
Codiad yr Ehedydd
Cader Idris
Llywn Onn
Morfa Rhuddlan
Y Ferch o Sger
Y Bardd yn ei Awen
Delilah
Sosban Fach

Popular & Easy Listening

My Heart Will Go On (Titanic)
Moon River
Unchained Melody (Ghost)
Bridge Over Troubled Water
Scarborough Fair
The Rose
Theme from Love Story
Everything I Do, I Do It For You (Robin Hood)
You Are the Wind Beneath My Wings
Love Theme (The Godfather)
Summertime (Gershwin)
Basin Street Blues
You Raise Me Up
Can't Help Falling In Love
When I Fall in Love It Will Be Forever


A selection from Lloyd Webber Shows including;

Joseph
Jesus Christ Superstar
Evita
Cats
Requiem
Starlight Express
Phantom of the Opera


A selection of Rodgers and Hammerstein musicals including;

Eidelweiss
Oh What a Beautiful Morning
Some Enchanted Evening

Plus 76 Disney Tunes from the 1930s to present day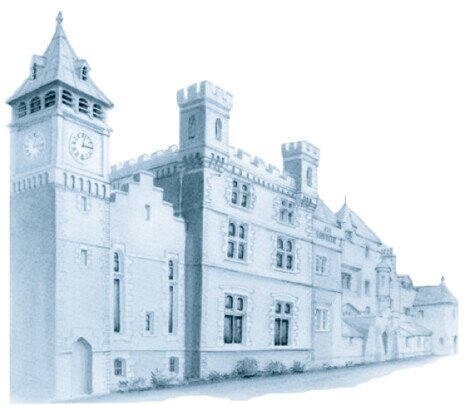 Enjoy a Homely Welcome and Friendly Service at Craig y Nos Castle