TGR: small triple bedroom
Wedding Planning > Our Bedrooms > Double En-suites
Room Information
Theatre Ground Right (TGR) is behind the theatre, with a glass door leading out on to the theatre gardens and terrace.
There is a double bed and a single bed, making this room useable as either a triple or as a twin as well as a standard double. This does however mean the room feels (and it is) quite small.


This is a small room, suitable for a one night stay for a wedding and as somewhere to sleep after a late event, but not recommended if you want some space in your room, for a longer stay or holidaying B&B - other than for dog owners.
If you are looking for a room overlooking the garden, TGL (Theatre Ground Left) is larger and more suitable, but when TGL is taken, dog owners with small dogs may like to use this room (TGR) because it benefits from a glass door leading straight out on to the garden.
If you have dogs, this is a convenient room to let the dogs out on to the grass and you have direct access to the Country Park via a garden gate outside your room.

TGL and TGR are both nice rooms to have in the summer as you can step straight out of the room into the garden and onto the theatre rear terrace.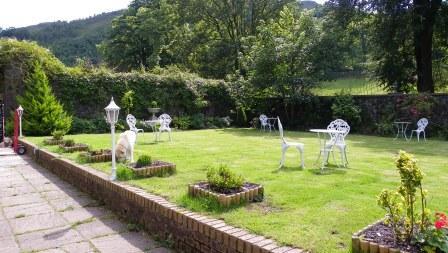 T

GR is a quiet room, being well away from any function room noise and away from the front courtyard where guests might gather outside for a smoke and a chat. So if you fancy an early night while attending an event, you will be away from party noise here.

There is a small shower en-suite, the shower being rather a fancy affair with lots of massaging jets. You will need to read the instructions to see how to use it and if the instructions are not there - ask reception for another set!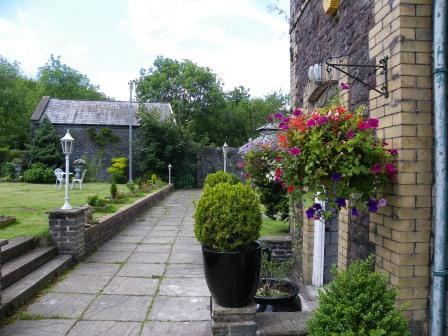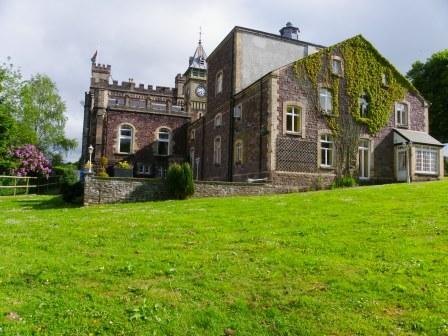 TV, Internet & Phone Information

Old Combi style small TV / DVD player, 7 channels via hotel cable system. No phone so no Internet.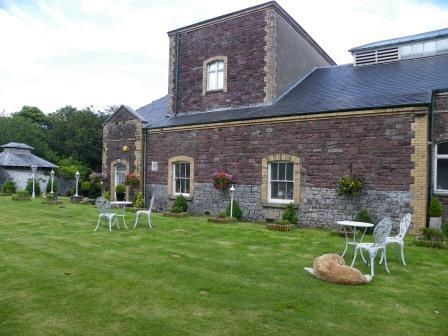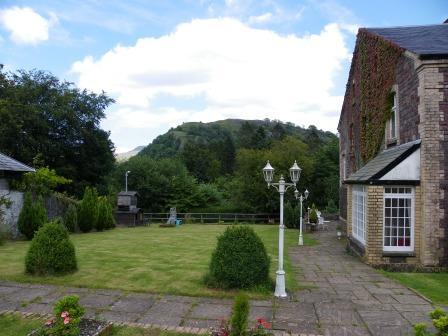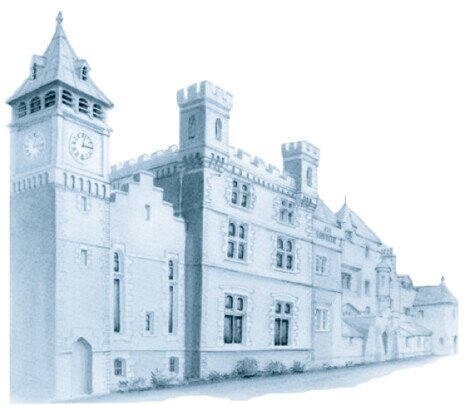 Enjoy a Homely Welcome and Friendly Service at Craig y Nos Castle