Bands at Craig y Nos Castle Weddings
Wedding Planning > Our Suppliers > Entertainment in Evening
A recent check revealed a load of the Bands on this page no longer had websites. Some suppliers may still exist so I have not deleted them completely, however it appears many of the Bands we have listed here are short-lived. It is advised that you do not pay for a band too far in advance, and pay low deposits.
SessionUK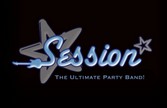 Website: www.sessionuk.com
Telephone: 07850 627 070
Contact: Cameron
Email: info@sessionuk.com

Welcome to SessionUK.com, the home of the UK's and Wales' Premier Wedding and Function Covers Band!

Session offer a range of packages to suit your specific function and venue. Whether it be an intimate birthday party, a wedding reception, a large outdoor event or a prestigious corporate function, Session can provide the perfect entertainment solution for your event. Each package is available with or without a DJ.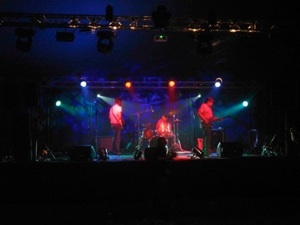 "If you are looking for a band for the most important day of your life then Session are the one. They helped make our wedding the most memorable day we will ever have"

When you hire Session, you aren't just booking a band -- you're booking an experience. We can guarantee that you'll enjoy every minute of our gig for the simple reason that we love what we do, and it shows. Session's energy onstage, tight musical performance and varied repertoire will have you and your guests dancing and singing all night long. We are committed to making your event truly memorable.

Over the many years that Session have been performing together, we have built up a reputation as a much sought-after band in Wales and beyond, and have played at numerous functions, including private and corporate receptions, weddings, and pleasure cruises. We pride ourselves on the calibre of our musicianship, enhanced by the quality of our professional lighting rig and audio equipment, operated by our fully trained sound and lighting engineers. Customer satisfaction is our priority, and our high standard of service has led to many repeat bookings from happy wedding couples and corporate companies.

Whether you like your music fresh from the pop charts or prefer classic hits, Session play a wide range of material that is adaptable to your tastes. With our extensive gigging experience, you can feel confident about letting us put together the perfect cover set-list, be it for a corporate event, wedding, birthday party or rugby club. Alternatively, you are welcome to make some of your own song choices -- as well as tell us which songs you definitely don't want to hear! You can also choose from a selection of first dance favourites for weddings.

"Out of all the things that we have spent money on, Session have been the thing that most people will remember. They were worth every penny!"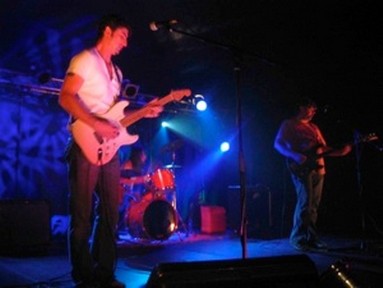 Session offer a number of competitive packages to suit your budget, and the production can be structured in various ways depending on your needs. A popular combination for weddings and private functions is to book Session for both the live band and disco, which helps reduce costs and ensures that the evening unfolds smoothly and efficiently.

Please E-mail us with details of your wedding or event for a personalised, no-obligation quote. We are always happy to discuss with you your specific requirements, and advise suitability as to the most appropriate entertainment package for your needs.

The Platinum Package is Session's ultimate wedding & function package. When only the best will do!
Up to 2 hours 30 minutes of fantastic live music
Nightlife DJ Show until 1am
FREE background music during meal & evening
Designated sound and lighting engineer
Public address (PA) system for speeches & announcements
Fully featured intelligent overhead lighting rig
State of the art L.E.D. vision backdrop
Show quality full-range PA system suitable for all size rooms
Early setup (prior to 5pm)
First dance learned and performed by the band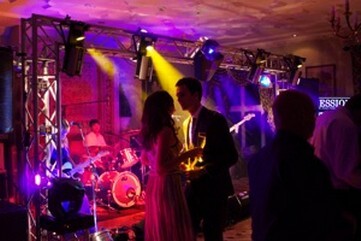 Ideally suited for larger weddings and corporate events, the Platinum Package offers the client the full live music experience. Your guests will be blown away by the impressive overhead controlled lighting rig, LED backdrop and huge repertoire of songs that Session perform. A very cost-effective way to take advantage of the additional extras we offer, resulting in the ultimate wedding and function entertainment package!

Session Entertainment also offer....

Live Band - DJ Packages - Acoustic Duo - Live Karaoke - Cocktail Pianist - PA and Lighting AV Hire - LED Starcloth Hire - LED Dancefloor Hire - new for 2014!

Welcome to the new breed of Wedding and Event entertainment!


The Soul Miners

Contact: Paul Drew (Manager)
Telephone: 07763 081 158
Website: www.thesoulminers.co.uk

The Soul Miners are a 100% live, high-energy, 8-piece, classic soul band, based in Cardiff, Wales, UK.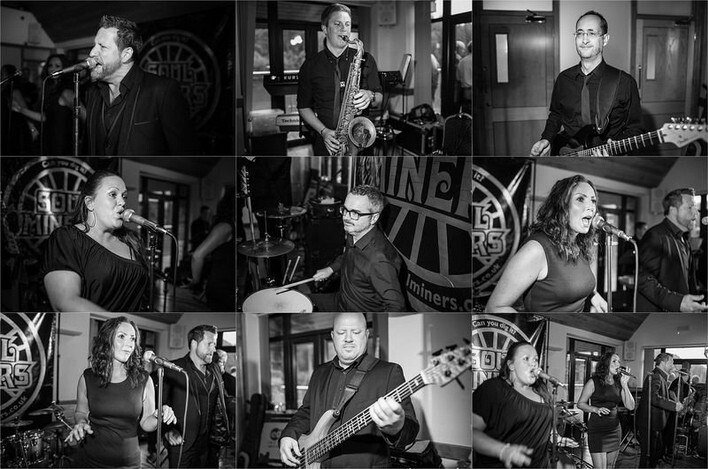 We specialise in performing at weddings, parties, functions, and providing entertainment at corporate and charity fundraising events. Whatever your requirements – from a house party to a national event – The Soul Miners are able to accommodate you! Weddings in particular are our pleasure and speciality.

"We were absolutely thrilled with your performance on the night. It really made the evening for us and our guests and we had so many comments on how fantastic you were. We even had some family members who never dance up there giving it their all!! For anyone reading this who are thinking of booking the Soul Miners...DO IT NOW...they are brilliant!" - Scott and Kelly, Hammet House, Pembrokeshire, wedding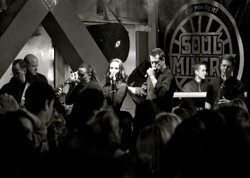 The Soul Miners have provided entertainment at hundreds of events in many prestige venues across the UK, including locally in South Wales - The Millennium Stadium, SWALEC Stadium, Cardiff Motorpoint Arena, The Celtic Manor Resort, The Vale of Glamorgan Hotel, St Pierre Golf Resort, and St David's Hotel & Spa, amongst many others. The band's past and present clients include, British Airways, First Direct Bank, CAMRA, S A Brain, and Greene King.

Our repertoire consists of songs that feature each of our three vocalists (one male, two females). Our vocalists also perform backing vocals, duet and sing in harmony, making our sets appeal to a very wide audience.

Our repertoire features classic soul songs from artists such as Aretha Franklin, James Brown, and Stevie Wonder - Guaranteed to get your guests dancing! Click here to view our repertoire.

We tailor our set lists to suit a client's individual requirements, should you like us to perform a song for your first dance, we are very happy to do so, provided it is included in our repertoire or is a classic soul song that we would wish to add to it.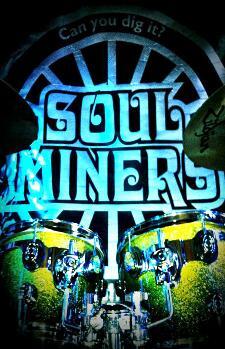 Background music can be provided throughout the event by the band. Clients are also welcome to create their own music playlists via an iPod/mp3 player etc, which we would connect to our mixing desk. We would run the equipment, so all you have to do is sit back and enjoy yourselves!

The band line-up includes brass. The band will provide its own professional-standard PA and lighting rig, unless otherwise instructed.

The Soul Miners have performed at many public and private events, in a multitude of prestige venues across the country. The Soul Miners are available to perform throughout the UK and internationally.

As an established and accomplished band, you will find The Soul Miners superb vocal and musical talent provides the basis for an unforgettable experience. The band uses top quality instrumentation, amplification, and lighting equipment to create a truly professional and entertaining show. Our musicians and vocalists are highly-experienced professionals, who share a love of classic soul music. Many of the band members have performed with the band since its formation in 2006, and we believe our enthusiasm for and enjoyment of performing together shows in our performances. Please take a look at our Testimonials to see what our clients have said about us!

Our repertoire consists of great classic soul music from legendary soul artists of the 60's & 70's such as Aretha Franklin, James Brown, Stevie Wonder, and Ray Charles. Many of the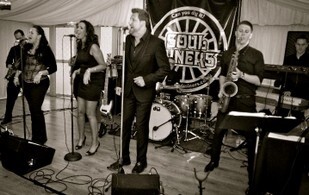 songs from the films 'The Blues Brothers' and 'The Commitments' are featured in our sets, as we know how much our audiences love to dance and sing along to them! Please visit our YouTube channel to watch footage of The Soul Miners performing!

The Soul Miners are happy to play anywhere - whatever your requirements, and we will ensure that your guests get up, and stay up, dancing all night long!

"The Soul Miners really made the evening. Everyone commented on how good the band was - the sound was tremendous and created a wonderful party atmosphere. The band really was superb and I will certainly have no problem in recommending the Soul Miners for future events'" - David.


South Wales Wedding Bands

Telephone: 02921 259 252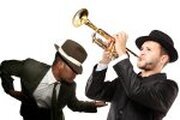 Website: www.southwalesweddingbands.com owned by (see for the main website) https://musichq.co.uk/ and also see https://musichq.co.uk/wedding-bands-brecon/
Email: bookings@southwalesweddingbands.com and philipteare@gmail.com
Main Company is Music HQ: Director Martin Goddard,
Music HQ - Wedding & Event Mus
i
c

01554 770 152
Mobile 07738 at The Beacon Centre for Enterprise, Dafen, Llanelli, SA14 8LQ Email:
info@musichq.co.uk

The South Wales Wedding Bands Agency is a professional wedding band hire service booking bands and other entertainment for weddings.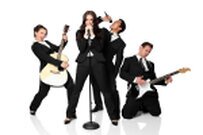 Finding the right entertainment for your Special Day can be difficult. At the South Wales Wedding Bands agency you will be confident the acts we use will appeal to all your guests. We pride ourselves on providing qood quality and professional acts to suit every guest. We only use experienced and reliable entertainers whom you can trust to be punctual and professional. It is your wedding day and you should expect the best.

From Jazz ensembles and string quartets to DJ's and rock soul bands, we provide a full package of entertainment options to enhance your magical day and keep all your guests entertained. Our acts are quality assured so you can be confident that whatever entertainment you choose you will be dealing with experienced artists whom you can trust to be punctual, presentable and professional.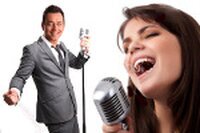 By booking with us you are hiring the very best wedding bands in South Wales. Make your special day extra special. We pride ourselves on providing the perfect wedding entertainment to suit every couple and every budget. Work with us to create a perfect sound track for your special occasion.

Meet and greet your guests with the elegance of a singer who knows all your favourite songs. As you walk down the aisle, savour the sound of an adagio string quartet.

At the reception put your guests at ease with a bespoke set of tasteful classics from your wedding jazz band. At the wedding breakfast select the perfect instrumentation to complement the meal.

Finally at the evening reception let your hair down to the very best rock and soul bands, before completing the night's entertainment with a DJ. (Many wedding bands provide a DJ service for free.)



Solo Performances from £200
Perfect for background music. A wedding pianist offers a background accompaniment as you meet your guests or as you walk down the aisle. Or choose a solo harpist recital and add a note of sophistication to your wedding ceremony.

Acoustic duo's and three-piece bands available from £380
The smaller line-ups are perfect when space or budget are limited. Jazz duets or trios. Jazz Piano accompanied by a double bass, saxophonist or trumpet brings a fantastic jazz sound to your wedding.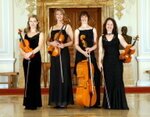 String Quartets and classical ensembles from £600
As you greet your guests, as you walk down the aisle, and as you sign the register, the string quartet or classical ensemble adds the ultimate refinement to your Wedding Day. Set your guests at ease with a bespoke recital that will set your day apart.


Rock Bands from £800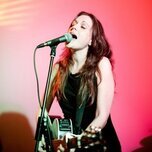 All your favourite songs! Our wedding bands will keep your guests dancing and singing all night long. You can view each band's set list and listen to their live demos to get a good feel for which band is best for you and your guests.

Soul Bands and larger outfits from £1,000
A set of classic tracks which will appeal to every guest - young and old.

DJ's from £400
Round off the day with all your favourite anthems and modern classics alike. The very best Disco Technology, Lighting and Sound, trust our DJs to put on a show!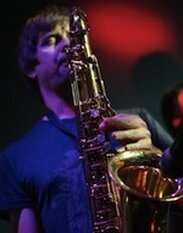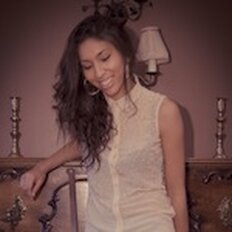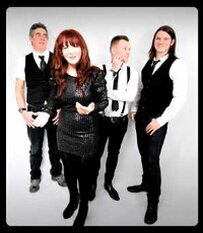 The Sugar Band
Bringing you the sweetest jazz & swing throughout the UK


Contact: Sheila Daniels on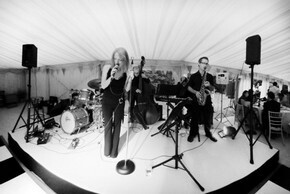 Telephone: 07868 039 514
Website: www.thesugarband.co.uk
The localised area for this band is Surrey, Kent, Essex, Berkshire and the South East, so check they are able to service South Wales.

Suggestions for First Dance Songs: Our Love is Here to Stay, Let There Be Love, It Had to Be You, At Last, Someone to Watch Over Me, S'Wonderful, The Way You Look Tonight, ! Only Have Eyes for You, Come Rain or Come Shine, Moon River, Fly Me to the Moon, Bring Me Sunshine.

By choosing The Sugar Band, you can rest assured that all the music you have chosen for every part of your big day will be in safe hands.

Wedding Music for Your Ceremony and Reception

A typical Christian wedding can be divided into four main sections: the ceremony, pre-meal drinks, wedding breakfast, and evening reception. Half of the weddings we perform at have the ceremony in a church, so this means that if they do require us to provide live music it will be during the drinks and before the meal and the wedding breakfast, then the evening reception. Everyone's requirements are different so do feel free to discuss any special preferences with us.

Civil wedding ceremonies are becoming more popular and more musicians are being booked for weddings each year. You used to go to a registry office to have a civil ceremony. Now many hotels and other venues have a license to hold marriage ceremonies. The advantage of a civil wedding in a hotel is everything can be carried out at the same place - less travelling and less hassle for everyone. If you choose live music for the service, the musicians can provide music for the pre-meal drinks and for the wedding breakfast itself. Your specific choices of music should be discussed with us well before the event and we can also help to provide you with some ideas. For a civil ceremony you can have any music you want as long as neither the title or the lyrics have any reference to religion.

The civil ceremony has four main parts, as far as a musician is concerned:

1. The gathering of the congregation ("the prelude")
2. The procession
3. The signing of the register ("the interlude")
4. The recession

The Gathering of the Congregation - This doesn't really have a time span, so when a couple does select music for this part of the ceremony, either you won't be able to have all of your chosen pieces, or more frequently, the performer will have to play extra music of his choice.

The Procession - The next section is the entrance of the bride and traditionally this is carried out to Wagner's Bridal March. Although most people stick to Wagner, you can have any music you like. The one thing you must consider when looking for an alternative is that it doesn't take long for the bride to walk down the aisle. So most stick to the Bridal March.

The Signing of the Register - A piece of up to five minutes is usually fine and anything goes really.

The Recession - This is where everyone leaves the wedding ceremony room and traditionally we played Mendelssohn's Wedding March. Nowadays wedding couples tend to request everything but the Wedding March! Anything seems to be appropriate for the recession and there isn't a problem with the length of the music. Once the last person has gone the musicians finish.

Pre Meal Drinks - After the ceremony everyone usually has so much to say because they've had to keep quiet throughout all the serious bits.

The Wedding Breakfast - Live music for the wedding breakfast is very popular: jazz pianists, string quartets, harpists or guitarists. It's always nice to have music while everyone is eating and chatting as long as the music isn't intrusive. Most of the time musicians just go with the crowd: playing more mellow music if the mood is relaxed and laid back or lively, up tempo choices as the atmosphere changes. One of the most important things is for the music not to interrupt the conversation of your guests. For most weddings you need the music to carry on right up to the speeches and that's where it finishes until the evening reception.

The Evening Reception - Trying to please everyone can be difficult. However, for weddings, large and small, a jazz & swing band can create a fantastic atmosphere and enhance the style and sophistication of the day - and from our experience, people of all ages love the timeless, classic sound of this genre.


Brand F ceilidh band
• Paul Weir caller, spoons, melodeon
Contact Paul Weir 08895 565669 paul@paulweir.co.uk
Bigger line up for bigger budgets any of:
We've been working together for about 25 years.
I've been a caller for 40 years, working with some of the biggest ceilidh bands at festivals etc.
Here's a couple of clips:
https://www.youtube.com/watch?v=g703aXgrldw
https://www.youtube.com/watch?v=9hQu5AKNvp8

The Dave Barry Big Band

Website: www.davebarrybigband.com

The Dave Barry Big Band has a considerable repertoire of big band classics and jazz standards. It also has an alternative repertoire of rhythm and blues, disco, latin and funk to liven up most reserved of audiences.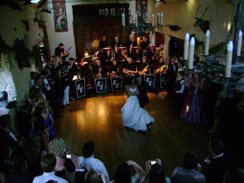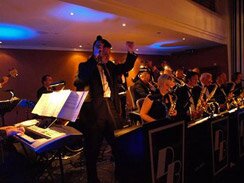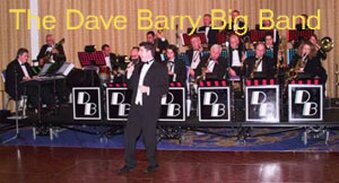 The band's "pops" repertoire is particularly popular with our audiences, and this music includes, for example, orchestrations from many famous artists including The Drifters, The Beatles, Neil Diamond, Abba, Tom Jones, Blues Brothers and many more......

The Dave Barry Big Band is the ideal entertainment for weddings, birthdays, anniversaries or any other function or event.

For bookings please contact the band via telephone on 07867 680222 or emailing davebarrybigband@gmail.com

The Dave Barry Big Band was formed in 2003 by Dave Singleton and Barry John, two prominent musicians from the Rhondda Valley.

The band draws on the best Welsh musicians for its line up and performs regularly at public and private events throughout South Wales.

The Dave Barry Big Band is a true big band with 5 saxophones, 3 trumpets, 3 trombones, a 4-piece rhythm section and 2 singers. It is keeping the big band sound alive and well in the valleys.

As well as the jazz standards, Benny Goodman, Artie Shaw, Count Basie, Tommy Dorsey, Glen Miller, Duke Ellington are all in the repertoire. And who can resist those timeless classics of Frank Sinatra, Dean Martin, Sammy Davis Jr, Tony Bennett, Bobby Darren, Matt Monro and Michael Bublé and from our female vocalist comes a range of songs from Ella Fitzgerald, Billie Holliday, Shirley Bassey and many other greats, which always go down well with every type of audience, regardless of age.

But that's not all. The Dave Barry Big Band also has an alternative repertoire of rhythm and blues, disco, latin and funk to liven up the most reserved of audiences.

The Dave Barry Big Band's 'pop' repertoire is particularly popular with our audiences, and this music includes, for example, orchestrations from many famous artists including The Drifters, The Beatles, Neil Diamond, Abba, Tom Jones, Blues Brothers, Amy Winehouse, Duffy, and many more.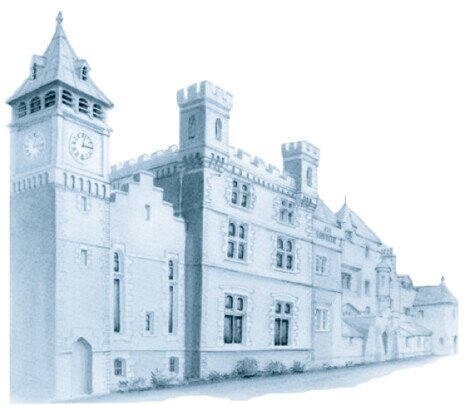 Enjoy a Homely Welcome and Friendly Service at Craig y Nos Castle