The roof in castellated section, Craig y Nos Castle
Castle in Pictures > Slideshows, photos
This is the Castle Roof Slideshow Page. To see other slideshows go to the Slideshows Index or scroll to the bottom of this page.
For the time being (2019-2022) the roof is no longer available for photos. We have some work to do on the parapets and towers, re-pointing work, along with some roof repairs and so this area will not be available again until 2022/2023. This was an area particularly favoured by Jenkins Photography, but we felt this area is somewhat in breach of Health & Safety!
Click on any picture to enlarge to full size, and show caption.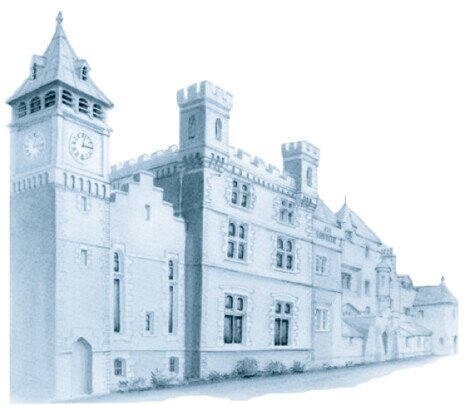 Enjoy a Homely Welcome and Friendly Service at Craig y Nos Castle