9b. Further Wedding Venue Questions
Wedding Planning > Wedding Planning Guide > Choose Date and Venue
This is our Wedding Planner 'Important Questions for the Venue' Page. For more wedding planning help, click on Wedding Planner Guide Index or scroll down to the bottom of this page.
Some Further Questions to ask yourself when selecting a venue:
1. What is your budget? Be open to suggestions from the caterer on how to get the most out of your budget.
2. Will you want a 'receiving line' - if so, where? Inside, outside? For larger weddings a receiving line can delay everything. Do you really want to oblige your guests to wait in a queue to be 'received' when they could be enjoying a drink and relaxing?
A receiving line these days is considered too formal. It is certainly inappropriate for any wedding above 50 guests as it takes too long. Instead, just go round each table introducing yourselves and welcoming your guests.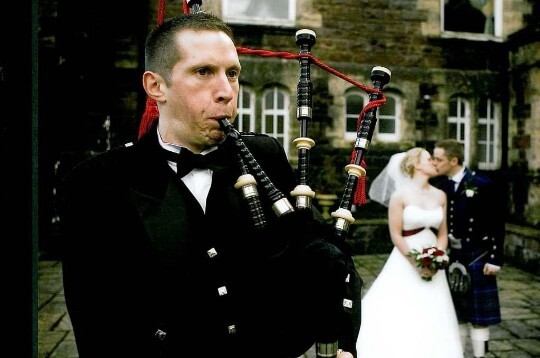 3. Is there enough seating for everyone? If you're having a larger group in the evening, can everyone sit? Even though the evening 'do' may be a simple buffet, your guests will still want to sit to eat.

4. Where will your wedding photographer
sit?
ceremony room. Keep the photographer in where dinner is being served so they don't miss something important by being stuck outside the room.
5. Are you going to allow the Wedding Band
and any other suppliers to have some food? Check whether the venue will help you out on this (if requested we should be able to plate something up for them
).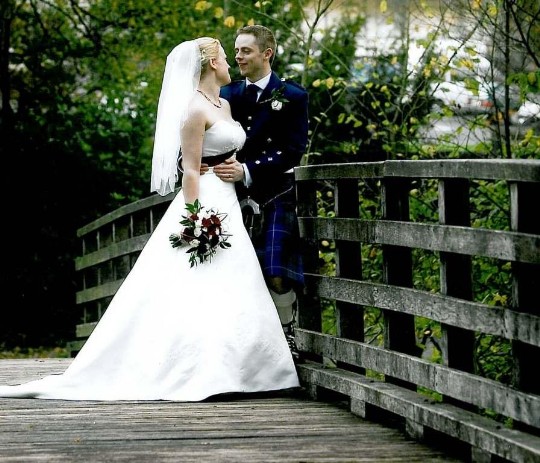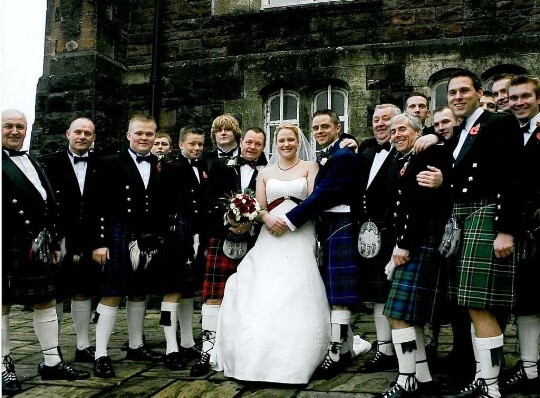 6. Who amongst your party is vegetarian? What options do you wish to offer them? Vegetarian meals can often be unimaginative, especially as the caterers will be concentrating on the main 'Wedding Breakfast' for your guests.
There's always a risk you, and therefore the caterers also, will see the odd vegetarian meal as an afterthought. So why not impress your vegetarian guests by being specific with your caterers/ the venue about what you would like to offer them?
7. Some venues do not levy a separate service charge. (Craig Y Nos Castle does not include a service charge on any of its invoices for Wedding clients). So you may wish to consider whether to give a 'tip' for the staff. There is no obligation to tip and certainly you would not make a tip up to 10% of the bill as you might with a meal in a restaurant.

IF you feel this is something you would like to do for the staff, provided of course you are happy with the service you have received, do speak to the Manager of the venue and ask what arrangements they have in place for receiving tips and check that it will be shared fairly and equally amongst th
e staff.
8. Who at the reception venue will be co-ordinating the various suppliers - the photographer, the band, the music, the DJ? What will they be doing for you and what will be up to you to do? Of the latter, what can you ask the Best Man to do for you?
10. What about the colour of the table linen - table cloths and napkins, and do you want paper napkins or starched linen napkins? How will your tableware complement your floral displays and chosen colours?
11. Will you have wedding balloons?
Some weddings have very dramatic balloon displays and others have no balloons at all. Every wedding has floral displays.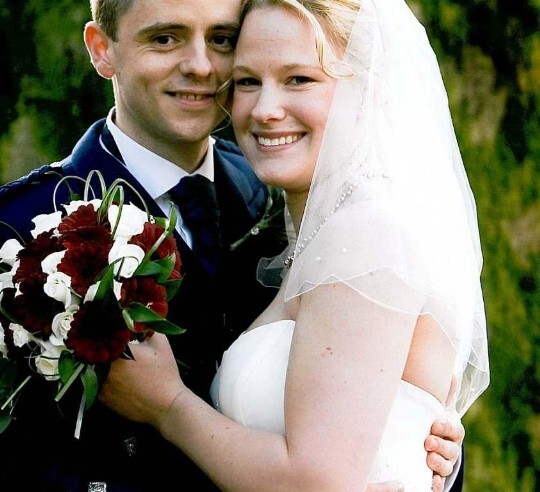 1
2. Where in the venue will you place your decorations and your floral displays?

What natural features (fireplaces, staircases, balconies, bar areas, doors, arches and columns etc) are there in the venue that would benefit from your floral display or other decorations?
At the same time, take care not to 'clutter' the venue; make use of natural settings.

13. Note the different elements of your wedding and therefore the places in the venue requiring flowers: ceremony, reception area for welcome drinks, function room for the Wedding Breakfast, table centrepiece display, table 'skirts', entrance hall etc.
14. What flowers will be 'seasonal' at the time of your wedding? How does this affect choice and cost?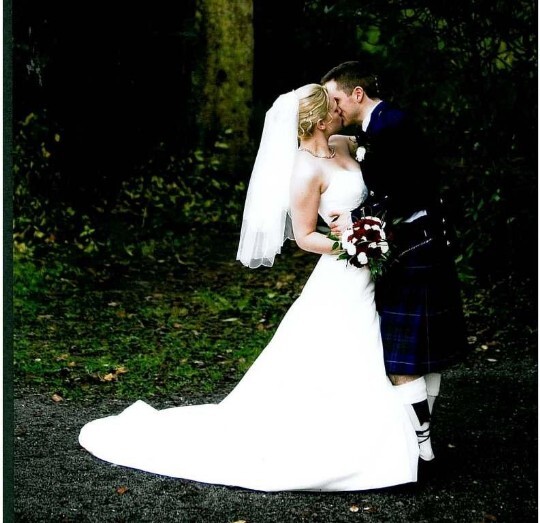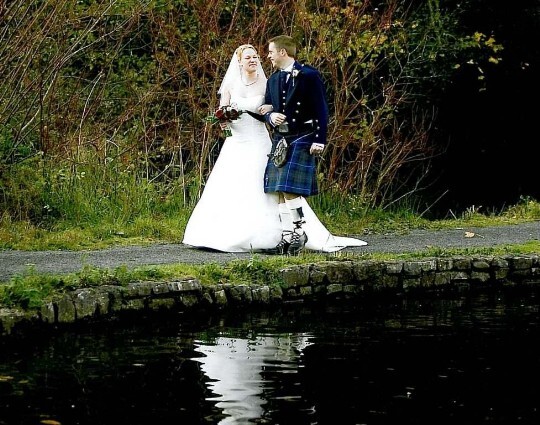 15. Will you be leaving floral displays behind, and if not, what arrangements do you need for taking the displays home? Displays should have a 'wow' factor - you want your guests to be delighted to have been invited to share in this fantasy of yours.

16. If you are receiving wedding gifts at the wedding, who should look after them and where can they be stored safely?
17. Has the photographer you plan to use shot before at the Venue? Choosing a
wedding photographer
who is familiar with the venue
will help ensure he gets the most out of the location and that he selects the best backdrops for you.

18. How long will he require for taking the photos and where on the premises or in the grounds will they be taken? How much time within your schedule should be allowed for this? Where are the best spots for the formal shots?
19. Are there any photos of other brides and grooms photographed at the venue by the same
photographer?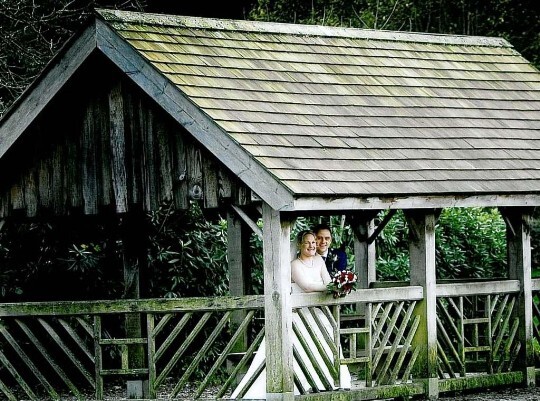 20. If using a
wedding videographer
, how many hours will he be shooting photos?

21. How long has the photographer been taking photographs (or videography in the case of videographers) professionally?

22. If having live musicians, have they performed at the venue before? How familiar are they with the acoustics? You don't want your guests drowned out when they are wishing to have a conversation.

23. What about the acoustics for your speeches and toasts? Will you need a microphone for the toasts?

24. What will the band be wearing? Will this be appropriate attire? If you are having a themed wedding you will want your musicians to dress appropria
tely.
25. Can you hear any performances by the band at the venue before your wedding (say, at a public event)?
26. How long are the breaks / intervals? What background music will be played in the breaks?

27. Will you want a Wedding DJ instead, or as well as a band?

28. Where will the band be sited?

29. What ambience do you want to create, at what stages in the day (quiet background music during the Wedding Breakfast and Buffet, louder dance music during the evening do)? Consider the timing of each (i.e. no dance music while the guests are still eating).

30. What favourite songs do you wish to have played and when? What sort of music will your guests enjoy?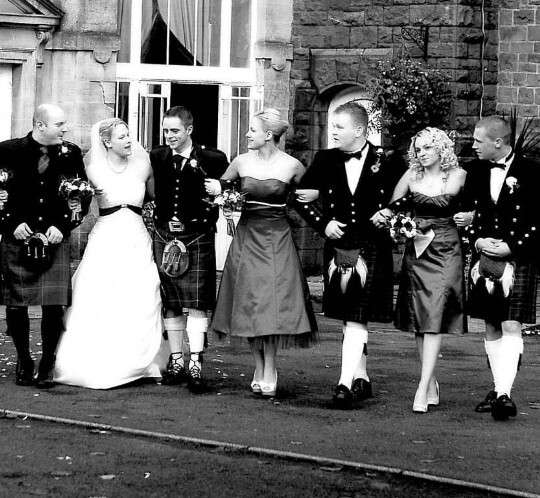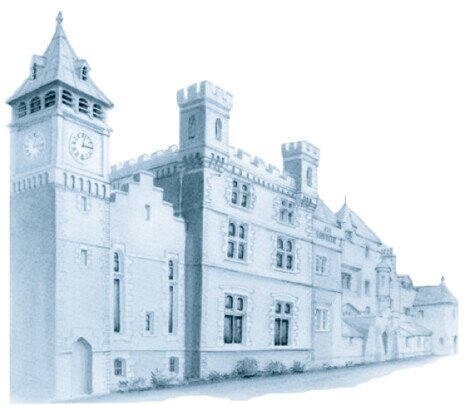 Enjoy a Homely Welcome and Friendly Service at Craig y Nos Castle