AB12: disabled triple - sleeps three
Wedding Planning > Our Bedrooms > Disabled Rooms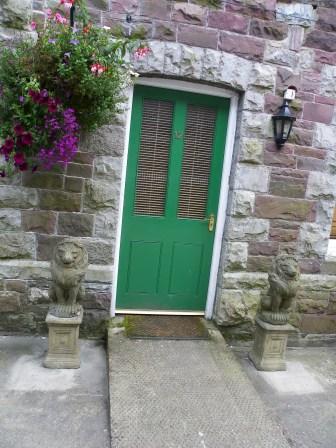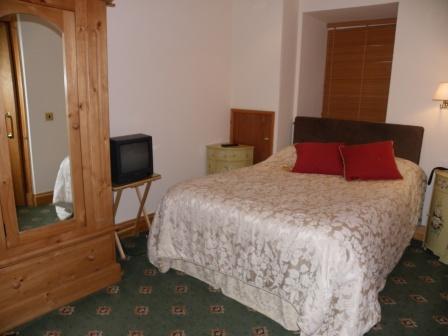 TV, Phone & Internet Information
Combi TV and DVD player, small screen, old type. Has telephone which you can plug a computer into for internet access (either bring own cable or ask at reception for a spare cable). New WIFI installed late 2018 has strong signal to this room.
Room AB12 is on the ground floor. It is a disabled room with shower en-suite, that you can sit down in - or, use the shower curtain to make it a stand-up shower.

There is a third bed (not shown in pictures) which is squeezed into a corner - making the room useable as either a twin for two, or as a triple.

The single bed is suitable for children or a younger person as it can only be accessed from the bottom end of the bed and there is no space either side of the single bed. AB12 is quite a small room, and unfortunately the bathroom internal walls were put in the wrong place, making the bathroom too large relative to the space in the bedroom.
Shower doors also need to be kept closed to prevent slips through water going on the rest of the bathroom's tiled floor.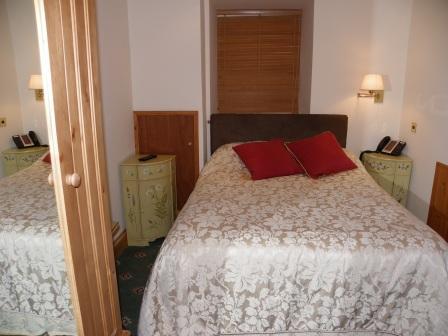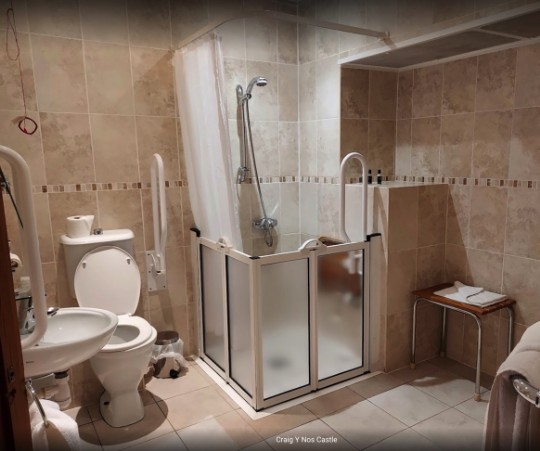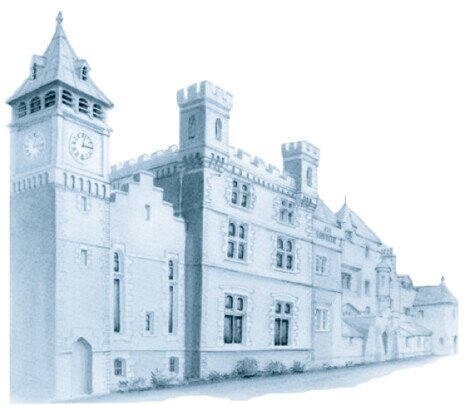 Enjoy a Homely Welcome and Friendly Service at Craig y Nos Castle